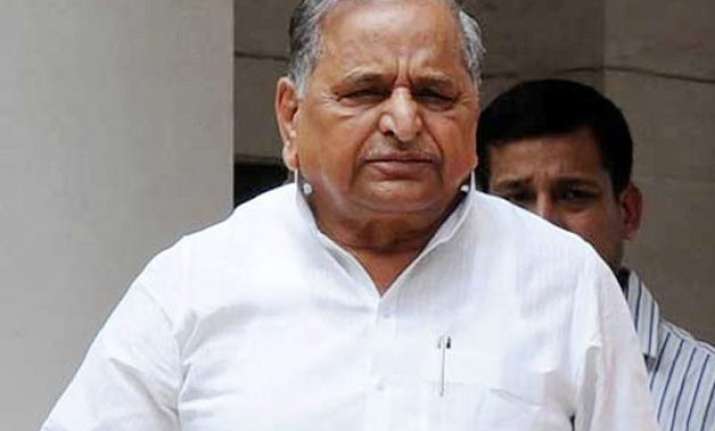 Lucknow: Senior IPS officer Amitabh Thakur today lodged a complaint in  Lucknow against Samajwadi Party supremo Mulayam Singh Yadav for threatening him.
The police, however, are yet to register an FIR in the matter and said it would be done only after preliminary enquiry.
"I felt I should stand up for myself so I filed a complaint against Mulayam Singh Yadav," Thakur told a news agency.
On Friday, Thakur said Mulayam had threatened him to "mend ways" or face a repeat of an incident in 2006 when he was reportedly assaulted by a party MLA and his supporters.
"At around 4.45 pm, a phone came from Mulayam Singh's residence and he (SP supremo) talked to me. He told me that whatever had happened in Jasrana, Firozabad, where I had been assaulted by one of his relatives and an MLA in 2006, much harsher things will happen to me if I don't 'mend my ways'," Thakur said.
He also released an audio tape purportedly containing the telephone conversation between Thakur and SP chief.
Towards the end of the clip, a voice, purportedly of Mulayam, can be heard saying: "Ab aap sudhar jaiye, itta he keh diya maine (now you must mend your ways, I've told you as much)".
The IPS officer said he fears for his and his social activist wife Nutan Thakur's lives.
An anti-corruption crusader, Thakur said he will take this matter to all senior officers including the Chief Secretary. He said that he will also fax a letter to the Union Home Ministry.
He has, however, pledged not run away and will stay in the state.