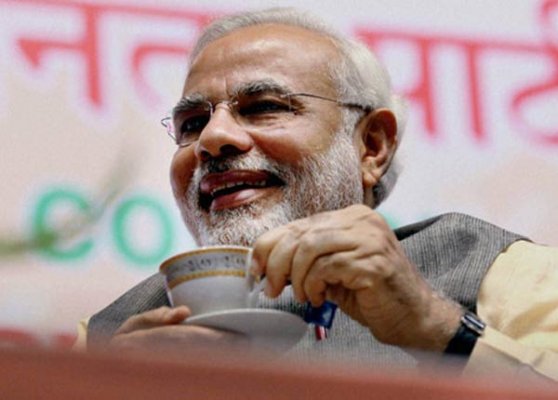 New Delhi: Riding high on the electoral successes in the recently concluded assembly elections in Maharashtra and Haryana, Prime Minister Narendra Modi will today meet all MPs of the Bharatiya Janata Party (BJP)-led National Democratic Alliance (NDA) over tea here.
All MPs of the NDA including the Shiv Sena and its lone representative in the Narendra Modi's Cabinet, Anant Geete, will be present during the meeting at the Prime Minister's residence.
This will be the first interaction of all the NDA MPs with the Prime Minister after the alliance stormed to power at the Centre this May.
While the Sena MPs have been invited for tea with Modi, no separate invitation has been extended to party chief Uddhav Thackeray.
"The invitation was extended only to MPs who are part of the NDA. So there is no question of Uddhav Thackeray attending and nothing should be read into it," Geete said.
The BJP, NDA's largest constituent, has 281 MPs in the Lok Sabha while Sena, the second largest constituent of the alliance after the saffron party has 18 MPs in the Lower House.