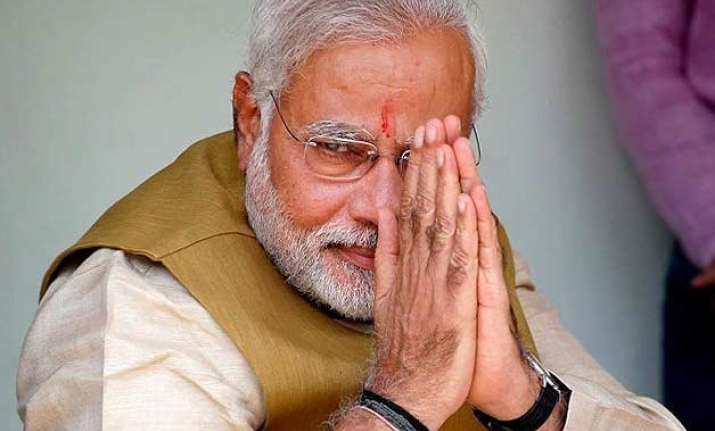 New Delhi: Prime Minister Narendra Modi on Tuesday said he was "deeply touched" by the congratulatory messages he received on the BJP-led government's completion of one year in office, adding that he would continue to work to fulfill their aspirations.
"Through the day I have been getting so many congratulatory messages - all I can say is that I am deeply touched and humbled. A big thanks :)," the prime minister tweeted.

"Have not been able to reply to everyone but I accept your good wishes with humility and will continue to work to fulfil your aspirations," he added.

Modi and his cabinet were sworn-in at a glittering ceremony on May 26 last year, attended by heads of state or governments or representatives of all South Asian Association for Regional Cooperation (SAARC) countries.