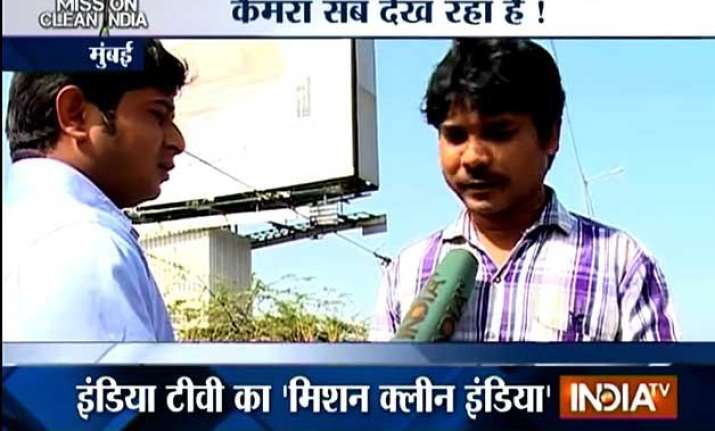 New Delhi:  'Mission Clean India' of   India TV received a major boost today when Prime Minister Narendra Modi himself appreciated the initiative of India's leading news channels.
In a letter addressed to India TV's Editor-in-Chief Rajat Sharma, PM Modi said that the Programme is both interesting and informative.
" Short programmes on 'clean India' being broadcast by India TV are very interesting and significant. Your endeavour to create awareness among common man is appreciable. This is a very positive step aimed at creating awareness in the society," Modi wrote in his letter.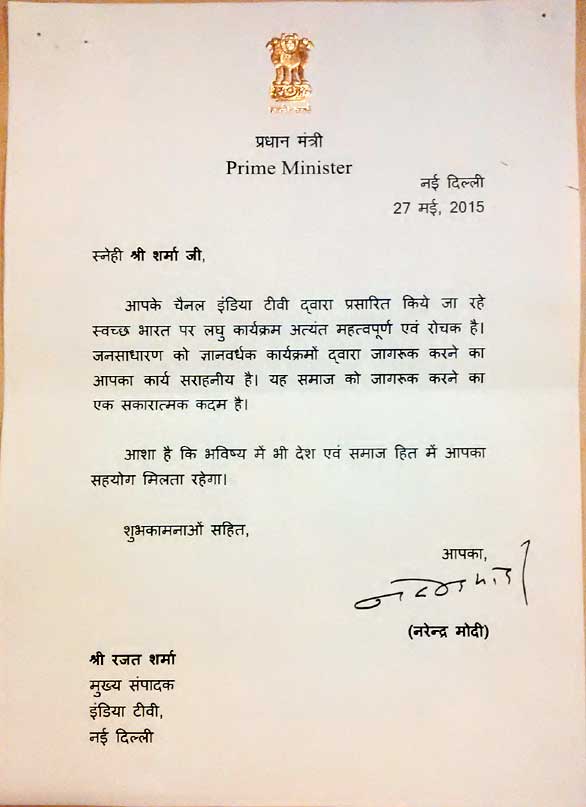 " I hope that in the best interest of the country and the society, your support will continue in the future as well," Modi added.
'Mission Clean India' of India TV is aimed at creating awareness among the masses on the necessity to make India clean.
Under this initiative, India TV reporters visit different parts of the country and  assess the ground reality of the impact of 'Swacch Bharat Abhiyan.'
Let's have a look at India TV's  'Mission Clean India' videos in which eyes of camera minutely catch the reality at the grass root level of different cities.  It also  throws light on the seriousness with which people of this country are taking 'Swachh Bharat Abhiyan' campaign.
Here is the second video, which shows how people make excuse after littering places.