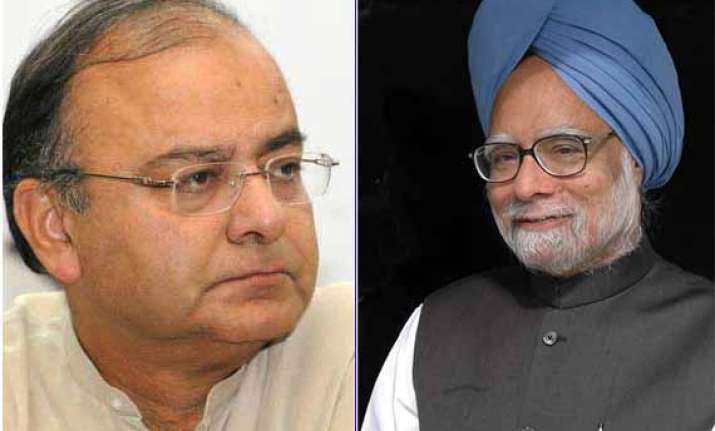 Amritsar:  A day after the PMO sought to counter the perception that Manmohan Singh has been "weak" in his tenure, senior BJP leader Arun Jaitley today taking potshots at him said the Prime Minister "walked on snow, but did not leave any footprints".
"In India, the Prime Minister's read out speeches were not being heard by the people. They are no longer remembered or talked about. The PMO is right. Statistically, the Prime Minister was speaking, factually, he was not being heard," Jaitley, wrote in his blog.
The BJP leader who is fighting his maiden Lok Sabha polls from Amritsar against former Punjab Chief Minister and Congress nominee, Amarinder Singh, further added, "the Prime Minister walked on snow, but did not leave any footprints".
Jailtey wrote that in response to controversy created by two recently published books including the one by PM's former Media Adviser Sanjaya Baru, the PMO has clarified that in the last 10 years, the Prime Minister had delivered around 1,200 speeches.
"The PMO thought that this would counter the charge that Prime Minister Manmohan Singh was not a 'speaking' Prime Minister," Jaitley said.