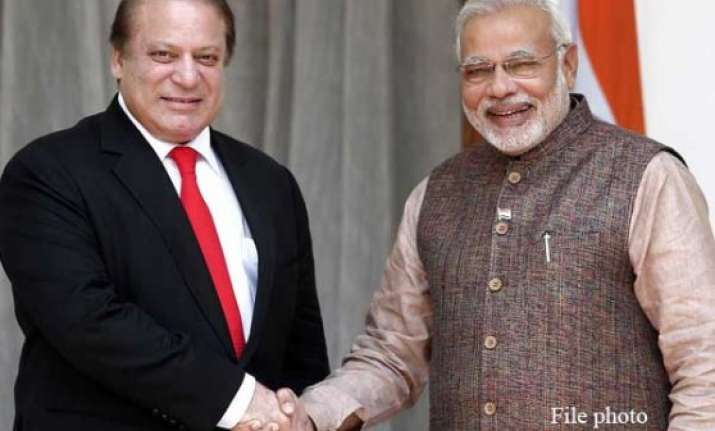 New Delhi: Prime Minister Narendra Modi today greeted his Pakistani counterpart Nawaz Sharif on his 64th birthday.
"On his birthday, I convey my good wishes to Mr. Nawaz Sharif and I pray that Almighty blesses him with good health," Modi said in a tweet.
Pakistan Prime Minister Nawaz Sharif today is celebrating his 64th birth anniversary, along with the anniversary of Muhammad Ali Jinnah.
On this occasion, the ruling party, Pakistan Muslim League (Nawaz), has planned several programmes across the country to mark their leader's birthday.
Sharif was born on 25th December, 1949. Sharif, the 18th Prime Minister of Pakistan, stormed to power in June 2013. A veteran politician and industrialist, he previously served as Prime Minister from November 1990 to July 1993 and from February 1997 to October 1999.