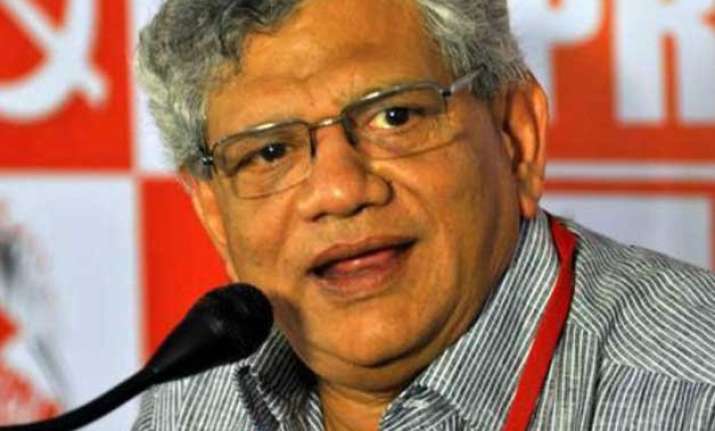 New Delhi: Prime Minister Narendra Modi's visit to 18 countries in a short span of one year is "unprecedented", the CPI(M) said on Sunday.
"It needs to be noted that Prime Minister Modi visited 18 countries during the last one year. This is unprecedented for any Prime Minister during such a short span of time," party General Secretary Sitaram Yechury said here after the first meeting of its newly-elected Polit Bureau.
He said Mr. Modi was "obviously making up for the time he had lost for being denied visas. His meetings with NRIs is an extension of his being in election mode".
Referring to the Prime Minister's attacks on the Opposition on foreign soil, Mr. Yechury said: "When we go on foreign visits as an Opposition, we ensure that we maintain the dignity of India. He appears to be in continuation of the election mode. What he says about the Opposition on foreign soil, such comments are not expected."
The two-day Polit Bureau meeting took note of Mr. Modi's visit to China saying it has always supported the improvement of India-China relations that "will result in mutual beneficial consequences for both the countries".
It said the visit was part of "the continuation of this process of strengthening bilateral relations with China and people to people contacts."
However, it would carry out a detailed analysis of the texts of the agreements arrived at between the two countries.
The two sides signed a record 24 agreements covering railways, mining, outer space, earthquake science and engineering, tourism, sister-cities and establishment of consulates in Chengdu and Chennai.
As many as 26 business agreements worth over $22 billion were also signed between Indian firms — including Adani group, Bharti Airtel and Welspun — and their Chinese counterparts during the visit.