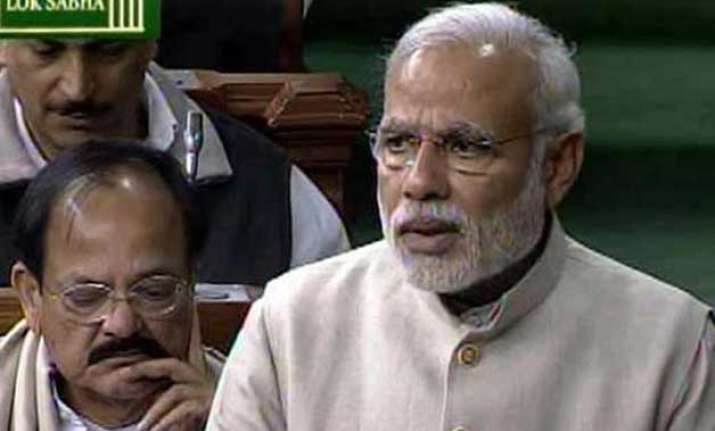 New Delhi: Prime Minister Narendra Modi will soon be issuing a statement in the Lok Sabha on the controversial decision by Jammu and Kashmir government to release separatist leader Masarat Alam from prison.
This came after Opposition strongly demanded a statement in Parliament from the Prime Minister.
Congress leader in Lok Sabha, Mallikarjun Kharge, said that these people can't be released without the government's support.
ALSO READ: Mufti govt's decision to release Masarat Alam puts MHA on toes
"Mufti Mohammad Sayeed must have consulted the Prime Minister as well," Kharge said.
Meanwhile, the Prime Minister and Home Minister Rajnath Singh held a meeting before making statement in the Lok Sabha.
The Rajya Sabha also witnesses chaos over the issue.
Finance Minister Arun Jaitley said in the Rajya Sabha, "Our government will never compromise on national security. The Home Ministry has sought a report from the Jammu and Kashmir government."
Masarat Alam, who was repeatedly detained under the Public Safety Act for four years, was released from the Baramulla jail on Saturday night. His release came after the newly formed J&K government's order to release political prisoners who do not face criminal charges.