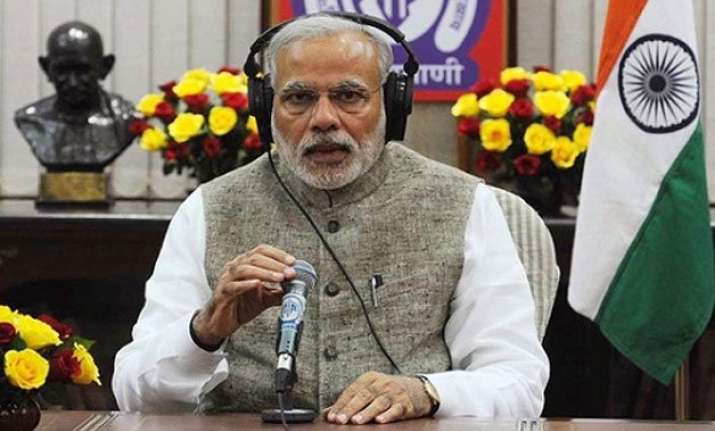 New Delhi: Prime Minister Narendra Modi will today address the nation in the eighth edition of the 'Mann Ki Baat' programme on All India Radio (AIR) at 11 am.
In a tweet yesterday, the Prime Minister said that he is looking forward to communicate through the radio.
"Tomorrow 11 AM I will share 'Mann Ki Baat.' Looking forward to communicating through the radio. Do tune in!," he said.
The Prime Minister has already interacted directly with the people in the earlier seven editions of the programme. In the last edition broadcast on 26 April, he had shared concerns over earthquake in Nepal and pledged India's whole hearted assistance to the neighbouring country.
The Prime Minister has from time to time invited citizens to share their ideas and thoughts on the subject in the Open Forum of MyGov.in
The first edition of the programme was aired on October 3, 2014.
United States President Barack Obama was additionally an element of the January edition of 'Mann Ki Baat'.
The programme has generated an encouraging response from citizens across the country. It is simultaneously broadcast live on all channels of All India Radio and Doordarshan.