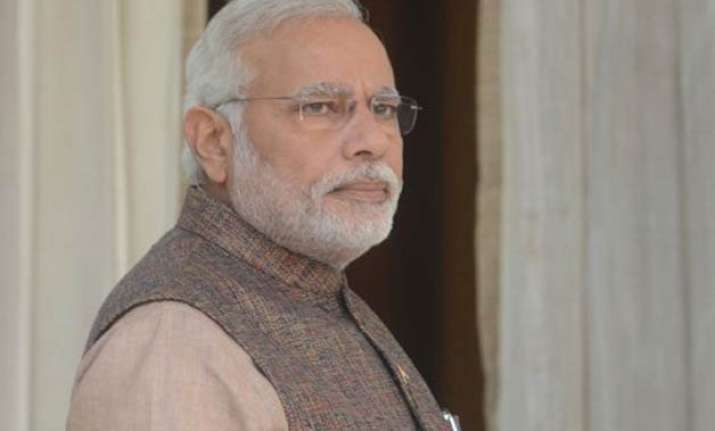 Ahmedabad:  Prime Minister Narendra Modi sent a letter as well as the traditional offering (prasad) of green gram (moong), blackberries (jamun) and mangoes to the Jagannath temple today, on the occasion of Lord Jagannath's 138th Rath Yatra (chariot procession ritual) to be held today.
According to Jagannath Temple trustee Mahendra Jha, Modi has always kept his commitment to send offerings to the temple, even if he could not attend the ritual in person.
"Our PM Modi is like a member of this temple, since he spent time in the temple during his early life. That is why, he is well aware of various traditions of this temple.
Even when he was a nobody, he never missed an opportunity to offer prasad to Lord Jagannath during the Rath Yatra," Jha said.
Sprouted green gram and blackberries are traditionally offered as 'prasad' to Lord Jagannath during the chariot procession ritual.
"This time too, he has sent sprouted green gram, blackberries and mangoes as prasad, which we have offered to Lord Jagannath," Jha said, adding that Modi also sent a letter to him and the chief priest of Jagannath temple Dilipdasjee Maharaj.
"After becoming PM, he could not come to attend the Rath Yatra.
Last year, he sent his wishes through a letter addressed to me and Dilipdasjee Maharaj.
This time too, we recieved his letter, in which, he offered his greetings on the auspicious occasion," Jha said.
Lord Jagannath's chariot left the temple today morning and will return late evening after covering 14 km.