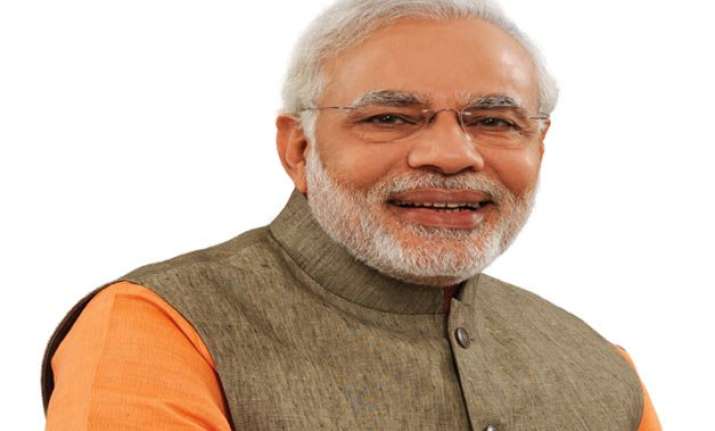 New Delhi:  Ahead of his eight-day visit to five Central Asian countries and Russia from July 6, Prime Minister Narendra Modi today expressed confidence that it will further enhance ties with these countries as well as other members of BRICS and SCO whose Summits he will attend.
He will travel to Uzbekistan, Kazakhstan, Turkmenistan, Kyrgyzstan and Tajikistan. He will also go to Russia where he will attend the Summits of BRICS (Brazil, Russia, India, China, South Africa) and the six-nation Shanghai Cooperation Organisation in Ufa, Russia.
"My first visit will be to Uzbekistan, which is the most populous country in Central Asia. India and Uzbekistan enjoy a close strategic partnership," Modi said in a statement here, adding "I am confident that this visit will be a major step towards further expanding India-Uzbekistan ties".
In Uzbekistan, he said, he would be holding talks with President Karimov and the two countries will sign "key agreements" to strengthen bilateral cooperation.
"We want to expand our economic ties with Uzbekistan and enhance trade and economic linkages," he said.
Noting that Indian movies, Hindi language and music are very popular in Uzbekistan, Modi said he would be interacting with Indologists, students learning Hindi and members of the Indian community.
There are over 3000 Indians in Uzbekistan. During the visit, he will also be paying his tributes to the "proud son of India" Lal Bahadur Shastri.
 "It was in Tashkent that we lost one of our most popular and respected leaders, Shri Lal Bahadur Shastri ji, who ignited our nation with the clarion call of 'Jai Jawan, Jai Kisan'," he said.
He will then travel to Kazakhstan, the largest of the central Asian Nations, on July 7.
"Kazakhstan is India's largest trading partner in Central Asia and has been a valued friend of India at various international forums. India and Kazakhstan have a strategic partnership, indicating the importance we attach to relation with Kazakhstan," the Prime Minister said.
In Kazakhstan, he will be meeting President Nursultan Nazarbayev which will be followed by the signing of documents.
"India and Kazakhstan are cooperating in a wide range of sectors including energy and space. I see a huge opportunity for our economic ties to grow further. India and Kazakhstan can also increase ties in agriculture," he said.
In Kazakhstan, the Prime Minister will also address students at Nazarbayev University and inaugurate the India-Kazakhstan Centre for Excellence in Information and Communication Technology.
"Our cultural ties with Kazakhstan are deep-rooted. Our films, TV serials and dance are very popular. Yoga is gaining popularity," Modi said while appreciating the "enthusiasm" with which the country joined Yoga Day celebrations on June 21.
"May this visit script a historic chapter in our ties with a valued friend," he said.
From Kazakhstan, he will travel to Ufa in Russia to attend the 7th BRICS Summit and SCO Summit.
"The Summit last year was productive and I am sure we will build on the ground covered during the last Summit. I expect positive outcomes in economic cooperation and cultural ties among the BRICS nations," he said.
He said he will be meeting the leaders individually and will be a part of the various interactions of BRICS leaders with captains of industry and leaders of other invited countries.
"India attaches high importance to BRICS. It is a great forum that can contribute effectively to mitigate global challenges. BRICS also has a very crucial role to play in furthering world peace and security and ensuring we leave behind a better planet for our future generations," Modi said.
He will then go to Turkmenistan on July 11, marking the first Prime Ministerial visit from India after P V Narasimha Rao's trip visit in 1995.
"I view this visit as an excellent opportunity to strengthen India-Turkmenistan ties in several areas," he said, while noting that some agreements will be signed.
"Areas where I see a rich scope for better ties with Turkmenistan include tourism, fertilizers, space, science and technology and defence. Our bilateral trade is way below its potential and I am confident we can improve it," Modi said.
He will also unveil a statue of Mahatma Gandhi and inaugurate a Traditional Medicine and Yoga Centre.
"It is my firm belief that my visit will take India-Turkmenistan ties to the next level and benefit our citizens," he said.