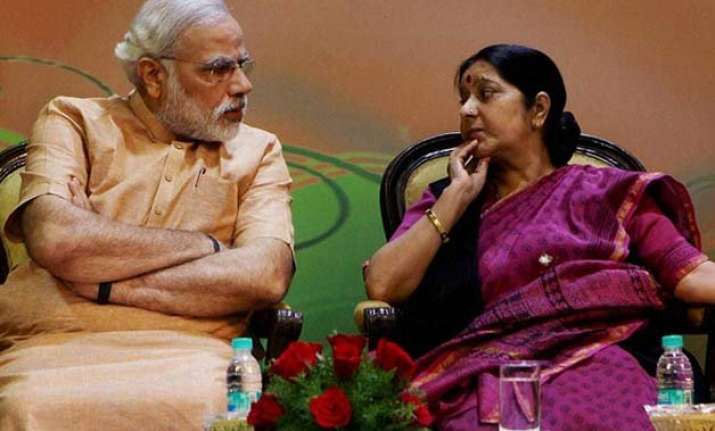 New Delhi: PM Narendra Modi's charisma has won him millions of followers around the world and his admirers shower their love by gifting a range of items to their favourite leader but gift in a form of jewellery especially ear rings and necklace seems a bit odd.
Similarly, Sushma Swaraj, external affairs minister has also received scarf and tie on her foreign visits. Such gifts have to be deposited with government's treasury department.
(According to rules gifts worth Rs. 5000 and above are kept as government's property).
The gifts deposited by Prime minister included chocolates worth Rs. 3000, one box of palm fruit and olive oil worth Rs, 2500.
Gifts deposited by Sushma Swaraj included 2 momento's, wrist watch worth Rs. 6 lakhs, bouquet worth Rs.50,000, box of decorative items, 1 leather bag, 1 key chain, 1 cream damask sari worth Rs. 1500, tie and scarf worth Rs. 4500,carpet worth Rs. 10,000 and bedsheet worth Rs. 1,500.   
Other government officials who received gifts on their foreign trips were Nirmala Sitaraman and Sonia Gandhi.
This information was revealed when Ramesh Verma, an RTI activist asked what sort of gifts was received by PM and his other government officials during guest honour on their foreign trip. These gifts were received during April- June 2015.