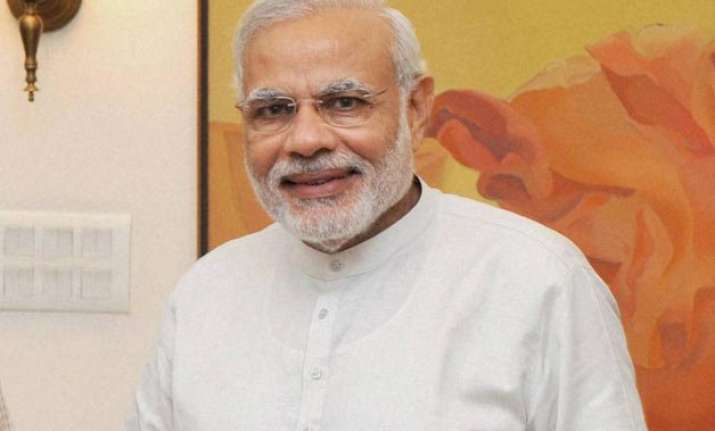 Mumbai:  Prime Minister Narendra Modi may announce on this Independence Day a universal health insurance plan, most probably without any subsidy, which will cover all members of a family under a single sum insured.  
"We are still working on the proposed scheme and fine-tuning the premium. The new scheme may be announced by the PM this weekend (at the I-Day speech)," a top official of a state-owned general insurance company told PTI.  
The proposed new universal health cover will not have any subsidy element but the policy has to be sold by insurers at highly subsidised premium rates.
Apart from four state-run non-life insurers, private players like ICICI Lombard, Bajaj Allianz, Iffco-Tokio Marine and HDFC Ergo are also working with the government on this, according to industry sources.
In his last I-Day address, Modi had announced a massive financial inclusion drive Pradhan Mantri Jan Dhan Yojana (PMJDY) under which the banks have so far opened over 13 crore new accounts.
Later, he announced a low-end life, accident and pension covers at highly subsidised rates as well.  
The proposed scheme will be available to all families not exceeding five members, including those families headed by senior citizens and the entire family will be covered under a single sum insured, says the draft note.  
The upper age limit for availing of the benefit is 60 years.
The scheme will offer a cover of Rs 50,000 to a family of five on a floater basis, and in those cases where the oldest beneficiary is under 60, then the sum insured will be Rs 1,00,000, says the draft.
The government may do away with the existing Rashtriya Swasthya Bima Yojana, once the universal health insurance scheme is launched, an industry source said.  
The policy covers cashless hospitalisation for diseases contracted or injury sustained by the insured persons.  
Pre-existing diseases will be included after a waiting period of 24 months, it added.
Welcoming the proposal United India Insurance chairman and managing director Milind Kharat told PTI that "the scheme will help senior citizens the most as now they have to pay a huge premium to get an health cover".  
"We hope that it will be lapped up the masses and the resultant increase in volume will help us insurers provide wider cover at a comparatively low premium.  
"However, if no subsidy is offered to the poor, it will be difficult for them to afford," he added.