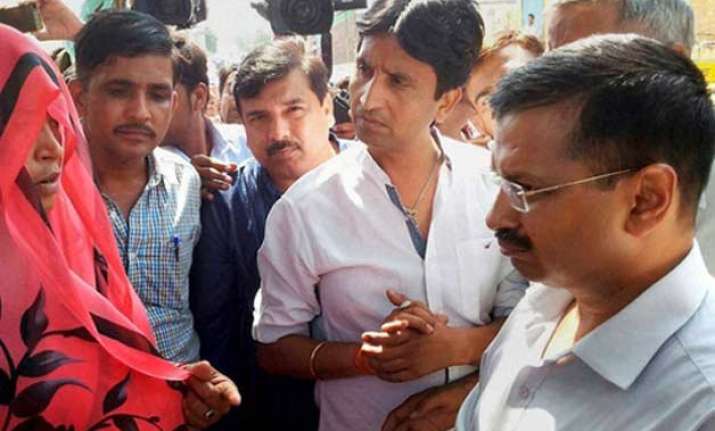 New Delhi: An application was filed today in Delhi High Court seeking direction to AAP government to immediately withdraw advertisements aimed at blaming other parties for inciting communal hatred between communities.
The application also sought direction to city government to apologise to the people of Delhi for misusing public money to glorify Chief Minister Arvind Kejriwal and the ruling Aam Aadmi Party (AAP).
The application, filed by NGO Nyayaa Path in its PIL pending before the bench of Chief Justice G Rohini, also said advertisements were being aired on various radio channels since October 7, in which "a statement was issued by Arvind Kejriwal projecting himself as the messiah of secularism while blaming the leaders of other political parties and some other political parties for creating communal tension."
"Kejriwal further termed the leaders of other political parties as poisonous politicians," the application stated.
It further alleged that the sole purpose of Kejriwal's statement was to "paint the opposition parties as communal and anti-people while projecting himself and his political party as the messiah of secularism".
Referring to the recent advertisement, the NGO has sought direction to the Centre, Lt Governor and Delhi Government that its cost be recovered from Kejriwal, who was being glorified.
The court is also hearing a PIL filed by Congress leader Ajay Maken, who has alleged that the city government was still issuing ads in violation of Government Advertisement (Content Regulation) Guidelines, 2014.
The guidelines were approved by the apex court by its order of May 13.