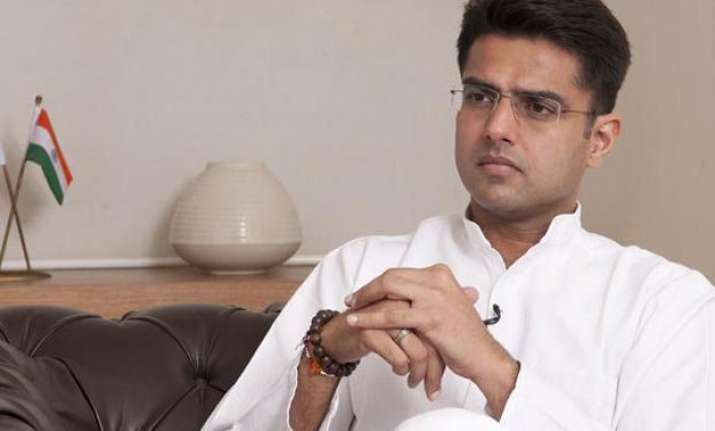 Barmer: Senior Congress leader Sachin Pilot today refused to be drawn into speculation about elevation of Rahul Gandhi as the party president, telling reporters that they would get to know if and when anything major happens.
Pilot, who is Rajasthan PCC president, said that as of now Sonia Gandhi was the party president and Rahul the vice-president. "You will get to know if there is any change".
On the possibility of Priyanka Gandhi's entry into politics, Pilot said she used to attend certain events and activities of the party, but it is up to her to decide whether to take up any responsibility in the Congress.
Congress now wanted to take suggestions of workers at block level in Rajasthan to reorganise and strengthen the party base up to village level, he said.
A compiled report obtained from block levels in all divisions of the state would be submitted to the party high command soon, Pilot said.
To a question on Rajasthan government's power tariff hike and amendment in Land Acquisition Act, Pilot said the Congress would hold a state-level protest on March 4 and demand that the Vasundhara Raje government withdraw hike in power tariff.