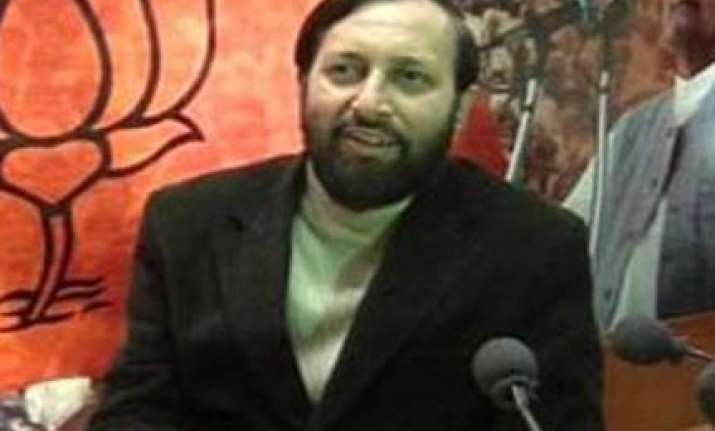 New Delhi: BJP on Friday reacted to Congress General Secretary Rahul Gandhi's statement on the stalled Vedanta mining project in Orissa, saying this was an attempt to "fool" the people as permission to the firm was given by UPA-I.  
"People will not be fooled because Vedanta permission was given by UPA-I. P Chidambaram (Home Minister) was a director of Vedanta and Abhishek Singhvi (Congress spokesperson) was their advisor," BJP spokesperson Prakash Javadekar claimed.  
"You cannot fool all the people all the time," he said. BJP also criticised Gandhi over a media report about a suspected Maoist allegedly sharing dais with him.  
"This is really fooling the people. On the one hand, Congress says left wing extremism is the biggest threat to the nation and the nation is engaged in a war on Naxalites. On the other, a central minister sympathises with Naxalites and the Congress general secretary shares the dais with Naxals," Javadekar said. PTI