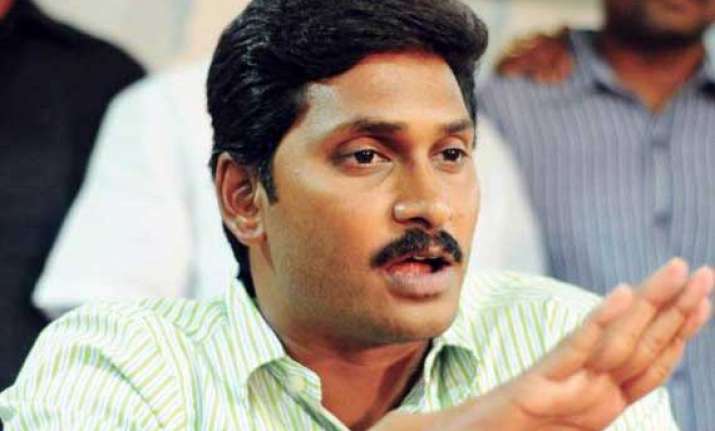 New Delhi: Launching a blistering attack on Congress, YSRCP chief Jagan Mohan Reddy today charged the party with engineering the pepper spray episode in Parliament, in connivance with its expelled MP Lagadapati Rajagopal, to crush the protest against Telangana Bill.
He also alleged that a company owned by Rajagopal had received the approval for Corporate Debt Restructuring (CDR) to the tune of Rs 8,000 crore, a month ago.
"Congress plotted this whole game, where a pepper spray incident was forced upon Parliament to clear everybody, who is  protesting. Rajagopal, who actually sprayed pepper, isn't he a Congress man," Jagan asked while briefing reporters on the sidelines of a protest organised by his party against bifurcating Andhra Pradesh.
"Do you believe if somebody is opposing Congress party, if somebody is really a rebel to the party, a CDR would happen with the consent of Congress party," he wondered, citing media reports about Rajagopal's company getting approval for CDR.
Earlier in the day, he accused Sonia Gandhi of dividing the state for political gains.
Referring to Gandhi's Italian background, he dubbed the Indian National Congress as "Italian National Congress" and said, "Even Britishers did not do what she did to my state of Andhra Pradesh".