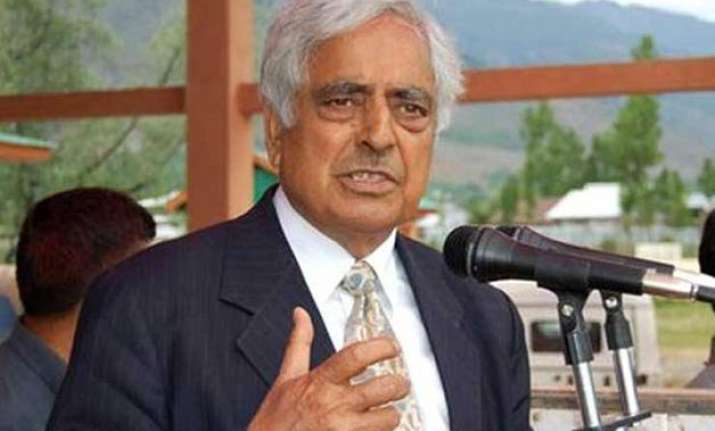 New Delhi: The ruling party in Jammu and Kashmir, PDP, has assured its coalition partner the BJP on Tuesday that no more hardline separatists will be freed in the state. The assurance came a day after Prime Minister Narendra Modi slammed J&K Chief Minister Mufti Mohammad Sayeed on separatist leader Masarat Alam's release.
However, the PDP is firm on Alam's release and said that the decision was done before the Sayeed government was sworn-in in the Valley. Times Now quoted the party as saying, "We followed rules." The party is opposed to filing fresh charges against Alam to keep him inside the jail.
PM Modi on Monday rapped J&K government over the release of Alam in Parliament. He called it an unacceptable act and assured the opposition that his government would not compromise on the issue of national security and integrity.
Also Read: Exclusive: BJP-PDP alliance on verge of breakdown after Mufti releases separatist leader
"This government will not tolerate any such act which can compromise the country's unity and integrity. We will take action as laid down under the Constitution," Modi said in Lok Sabha after the opposition demanded PM's statement over the release of Masarrat, who has been accused of choreographing large-scale street violence across the Valley which left 112 protesters dead in 2010.
All the opposition parties including Congress, Left, TMC and NCP cornered the BJP led government with even its own ally AIADMK condemning the move as anti-national. Modi distanced his government from the controversial decisions of the J&K government, asserting that Sayeed had neither informed nor consulted the Central Government on the decision.
According to reports, a faction of BJP's senior leaders including party leaders in the state has made up their mind to pull the support from the government. It is clear that the BJP will not tolerate any move of Mufti government to free another separatist leader.