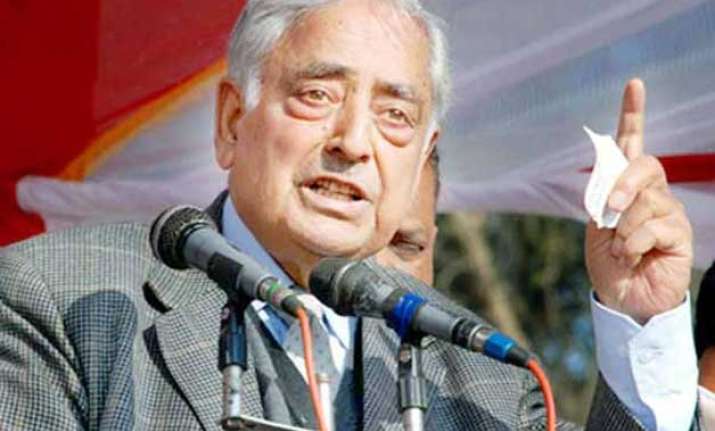 New Delhi: Embarrassed after back to back controversial actions of Jammu and Kashmir Chief Minister Mufti Mohammad Sayeed,  coalition partner BJP has decided that if he takes anymore unfavourable action, the party would end its support to his government. After securing release of Masarrat Alam, the government led by Sayeed has decided to free another hardline separatist Aashiq Hussain Faktoo who has been in Srinagar jail for the last 22 years.
IndiaTV has exclusive information that a faction of BJP's top leadership has already made its mind and pressurizing the party to end its support to J&K government. The senior leaders of BJP, including the party leaders in state believe that the Mufti's actions will benefit PDP but will hurt BJP in near future.
On Monday, Prime Minister Narendra Modi himself had to clarify the central government's stand in the Parliament on the issue of release of Alam by the state government.
Opposition parties including the Congress has blamed the government of compromising on national security and asked the PM to clarify his stand. In his indirect message to Mufti, PM said that his government would not compromise on the issues of terrorism and separatism. He said that the J&K government had neither notified nor consulted the central government on its decision to free Masarrat Alam.
On PM's warning, PDP said that the dialogue with separatist leaders was part of the common minimum programme drafted by coalition partners BJP and PDP. It said that in order to talk with separatist leaders they have to be freed.
After the state government expressed its intention to free another separatist leader Aashiq Hussain Faktoo, Intelligence Bureau has alerted the government that releasing him would disrupt  law and order situation in the valley.