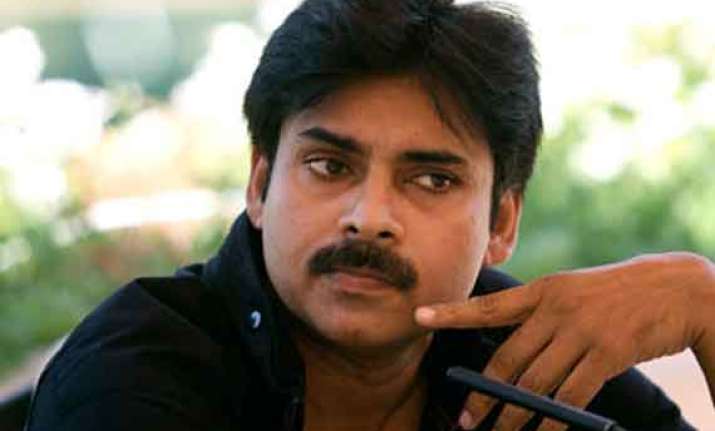 Hyderabad: Leading Telugu film actor Pawan Kalyan Wednesday announced that he would campaign only for NDA candidates in Telangana and Seemandhra.
He gave the assurance when Telugu Desam Pary (TDP) president N. Chandrababu Naidu called on him and requested him to campaign for the party.
Naidu met the actor a day after they both shared dais with Bharatiya Janata Party's prime ministerial candidate Narendra Modi at a massive public meeting here.
Pawan, who floated political party Jana Sena last month and declared support to Modi, told reporters that his party is not contesting polls this time to avoid division of anti-Congress and anti-TRS votes.
TDP, which returned to the NDA after 10 years, is contesting the Andhra Pradesh assembly and Lok Sabha elections in alliance with the BJP.