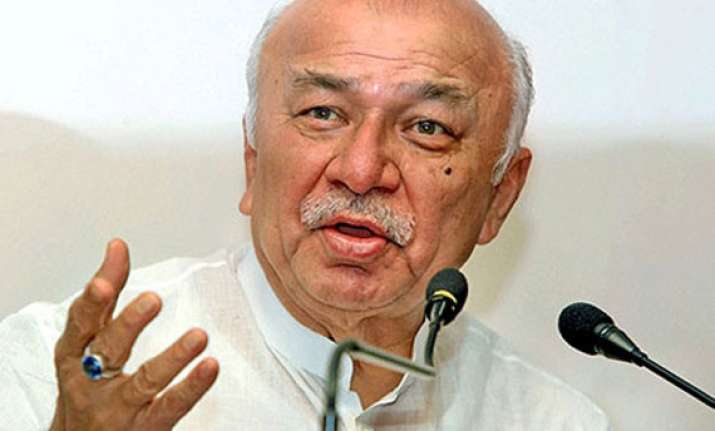 New Delhi:  Union Home Minister Sushil Kumar shinde has made it clear that the central government had already alerted Bihar government about the possibility of Narendra Modi's  'Hunkar rally' being targeted by terrorists.
Shinde said the home secretary, joint secretary and the director general of National Investigation Agency (NIA) are in Patna to look into the matter.
"We always inform the states whenever we have general or specific information regarding possibility of blasts and we had sent alert to Bihar," Shinde told reporters.