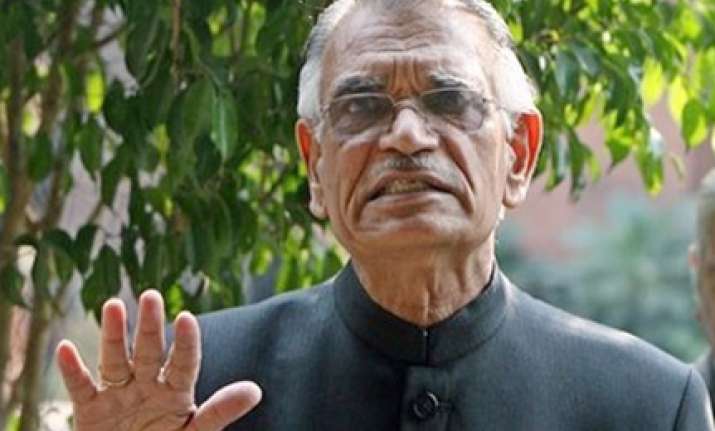 Expressing ignorance about MNS chief Raj Thackeray's "unparliamentary" remarks against him, former Union Home Minister Shivraj Patil on Sunday said he would like to engage the latter in a "face to face bout." 
"Given my experience in politics, I prefer a face to face bout rather than speaking from behind," Patil told reporters in Mumbai.
A complaint against Raj was filed at Kothrud police station in Pune yesterday for violating election code of conduct during a speech on October 8 in which he allegedly used unparliamentary language against Patil. 
To a question on whether he was upset at not being "rehabilitated" like Vilasrao Deshmukh, Patil said, "there was no reason to be upset because the party has given me a lot." 
He said he had toured many constituencies during the campaign for the October 13 state Assembly polls and expressed confidence that Congress will poll more votes than it did in the May Lok Sabha elections. PTI