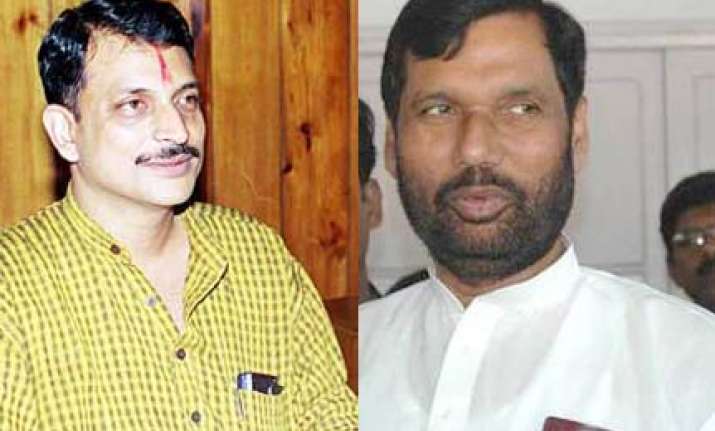 LJP president Ramvilas Paswan, BJP spokesman Rajiv Pratap Rudy and three other official nominees of Bihar's ruling NDA and opposition RJD won the Rajya Sabha poll to five seats in the state on Thursday . Paswan, backed by RJD and CPI, polled 39 votes, state assembly secretary and returning officer for the elections S.P.Sharma said.  
The LJP chief contested the RS poll following his humiliating defeat at the hands of ruling JD(U) nominee and former chief minister Ramsunder Das from Hajipur in the 2009 Lok Sabha polls. Rudy was elected to Rajya Sabha for the second time in a row securing 47 votes this time.  
The others who won from Bihar are RJD's Ramkripal Yadav, JD(U)'s R C P Singh and Upendra Prasad Kushwaha. While Yadav got 38 votes, Singh and Kushwaha got 48 each. Presence of a Bangalore-based businessman B G Uday in the fray necessitated the polling for the five RS seats today.  
Uday, who had conceded his defeat soon after the polling began, polled hardly two votes. PTI