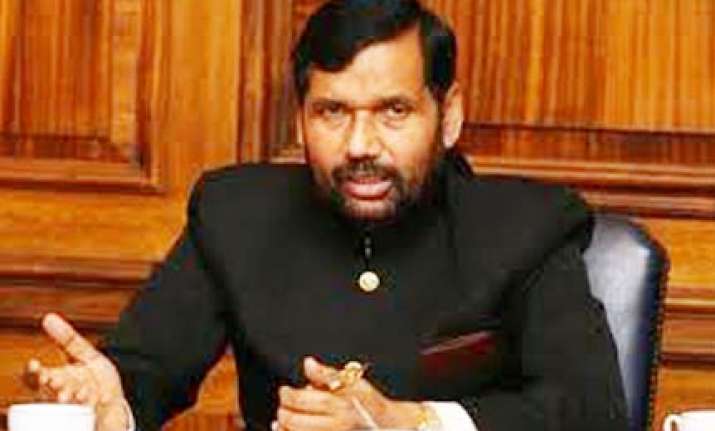 Patna, Oct 8: LJP President Ram Vilas Paswan today asked the UPA government to ban Sang Parivar outfits "if it seriously takes the comments of Rahul Gandhi" who described the RSS as a fundamentalist outfit like SIMI.
The Centre should ban the Sang Parivar outfits if it paid heed to Gandhi's comments about the RSS at Bhopal two days ago or otherwise it will create an impression that his views did not carry weight, consistent with his stature, Paswan told reporters here.
"It is heard that when Rahul speaks, even the Prime Minister pays attention to his remarks or advice.
"What type of message will the Centre send to the society if it still not decides to act against the outfits associated with 'the killers of Mahatma Gandhi' even after getting a signal from Rahulji?" he asked.
The LJP President claimed that if the Centre did not take initiation to ban the Sangh Parivar outfits, a message will go to the masses that the Amethi MP had made observations in a damage control exercise to ward off the ramification of the Allahabad High Court verdict on the disputed site at Ayodhya last month.
Seeking to establish a chord with the minorities, he said the LJP has consistently demanded a ban on the RSS/VHP/Bajrang Dal over the years and had exhorted the Centre to take a decision on the right-wing organisations when it had decided to ban the SIMI for its alleged links with terror elements.
The judicial verdict on the disputed site at Ayodhya has obviously not gone down well with the minorities and will even force them to reconsider their support to the Congress in the Bihar assembly polls, Paswan claimed. PTI