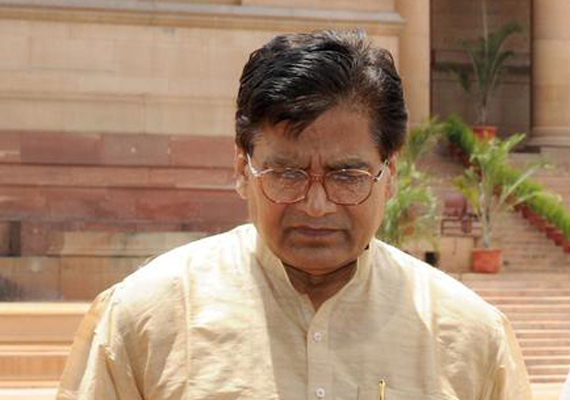 New Delhi, Aug 31 :  The much-awaited Lokpal Bill is in for further delay with the term of a Parliamentary committee examining it being extended today beyond September 3 to allow it to submit its report by the beginning of the Winter Session of Parliament.
A motion seeking extension of time for presentation of the report of the Select Committee of the Rajya Sabha on the Lokpal and the Lokayukta Bill, 2011 was adopted by the Upper House.
The motion sought extension of time for the committee up to the last day of the first week of the Winter Session this year.
The Rajya Select Committee on Lokpal/Lokayukta Bill which met yesterday decided to seek extension of its term to complete the examination of the measure.
The term of the panel otherwise ends on September 3.
Samajwadi Party general secretary Ramgopal Yadav, who moved the motion in this regard Rajya Sabha, told reporters outside Parliament that the tenure of the committee was extended because the committee members wanted to have further discussion on such an important bill.
"So many people have requested to put forth their views. We have to take suggestions from so many people and there has to be clause by clause discussion also. So it will take time," he said.
The bill, passed in the Lok Sabha, was referred to the Select Committee of the Rajya Sabha in May as consensus eluded on its various provisions.
Minister of State for Personnel V Narayanasamy, who had tabled the bill in the Rajya Sabha, had expressed the hope that the panel would finalise its recommendations by the last week of the Monsoon Session. The bill that has failed to become a law since it was first introduced in 1968.