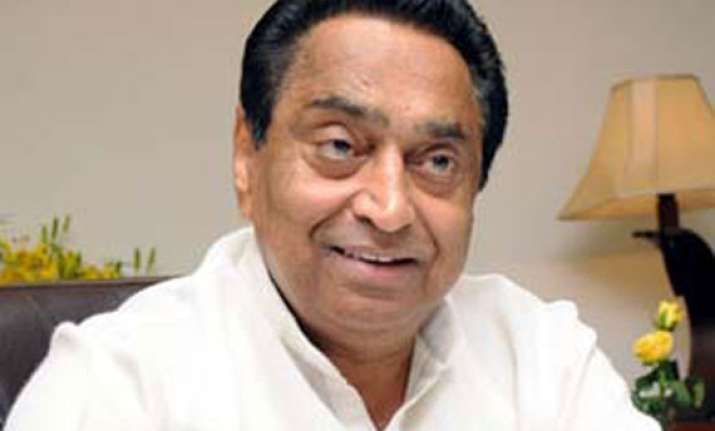 New Delhi, Dec 2 : The FEMA notification dealing with FDI in retail has to be passed by only one House of Parliament, Parliamentary Affairs Minister Kamal Nath has claimed belying the Opposition stand that the decision cannot be implemented if it falls in Rajya Sabha, where UPA lacks majority.
"If one House has passed it, it passes. It does not need both Houses to pass it. That's what is prescribed in the rules," he told Karan Thapar on his TV show.
CPI-M leader Sitaram Yechury had said that as per rules, FEMA notification on allowing 51 per cent FDI in multi-brand retail has to be laid and passed in both Houses of Parliament.
Failure to do so will be challenged in court, he had said last week.
Nath did not agree with this contention of the Opposition. "Anything can go to court. If it goes we will deal with it," he said.
The minister insisted that the rules are separate for Lok Sabha and Rajya Sabha.
Nath, however, accepted that FEMA notification - which can be passed in the budget session as well as the government has 30 working days of Parliament to get the nod - may drag into the next session which is three months away.
He said he has got no assurance from SP and BSP on the FDI issue which will be debated and voted upon in this week in both Houses but expressed confidence they will support UPA.
"I have good reason to believe that they (SP and BSP) will vote with the government because they are a responsible party and that they will understand the politics of it...They are not going to vote for the politics of the BJP," Nath said.
"At this moment I have no assurance from any political party. All I know is, I believe that I will be able to prevail upon political parties to make them understand what is behind this vote," Nath said.
The minister stated that he is in talks with everybody.
"We are in talks with them (political parties)... We are confident that we will be able to carry it through in the Lok Sabha and the Rajya Sabha... I am confident of
my numbers," he said.
He denied that the government is trying to manipulate the members from abstaining or coming to vote on FDI.
"Just as I am not arranging for abstention of Sachin Tendulkar, I am not arranging for abstention from any party.
I am not giving a thought to whether we will win here or lose there. I am confident of winning in the Rajya Sabha," he said.
Nath maintained that BJP does not control Parliament anymore and the whole FDI issue has become "messy" due to the Opposition. "I don't think anybody has a veto over us. Lets not be under this delusion," he said.
The minister is also confident of getting the other pending Bills of the Finance Ministry, including the Insurance and Pensions bills, passed in this session.
"I have talked to the main opposition. The Insurance and Pensions Bill are acceptable to them with some amendments. The Standing Committee on Finance has given a report. The Finance Minister is examining this report. He is talking directly to the opposition on it," Nath said.
"As soon as they have convergence we will have the Bill. I am confident the Finance Minister will find convergence on this," he added.
The minister said government is "continuously and extensively" engaging with all political parties.
"Let us move forward. There are many things which happen milestone by milestone," he said.