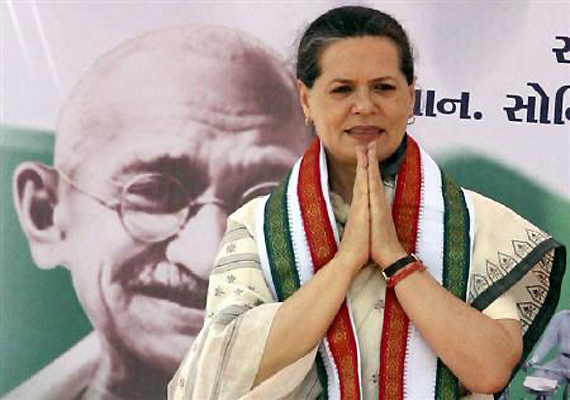 Moradabad (UP), Feb 24: Accusing the SP and BSP of betraying the people after coming to power in Uttar Pradesh, UPA chairperson Sonia Gandhi today said there are some parties which rake up issues to spread ill-will among different sections.

Addressing an election meeting at a government college ground here, Gandhi said for past 22 years, all ruling parties adopted the policy of "divide and rule" and ignored all developmental works, but now, the limit has been crossed.

Counting the policies of UPA government, she said the Centre has released more that one lakh crore rupees against different schemes to the state but it was "totally misused".

"Various flagship schemes including MNREGA, mid-day meal and farm loan waiver were implemented by the UPA government for the upliftment of the downtrodden," she said.

Highlighting the achievements in respect of welfare of minorities, she said establishment of a separate ministry for minority welfare, the Maulana Azad Foundation and OBC Muslim reservation and Prime Minister's 15-point programme were also implemented by the UPA government.

On various problems faced by brass artisans of the district, Gandhi said the solution of their problem is our main motive and sought their cooperation to form the Congress government in the state.

In her 11-minute speech, she asked people to vote for Congress and pledged to make the state developed in next five years if her party comes to power.