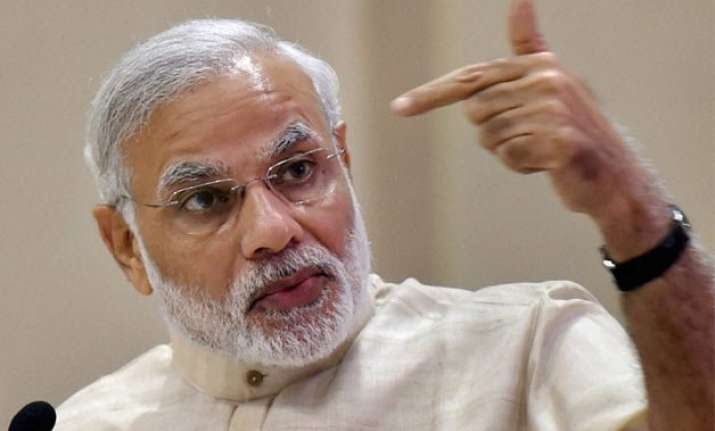 New Delhi:  With the Monsoon Session beginning tomorrow, Prime Minister Narendra Modi today appealed to parties to utilise Parliament time for discussing all issues and said running both the Houses is a shared responsibility of all, even as he exhorted them to move forward on the contentious land bill.
At a meeting with leaders of all political parties here, he asked them to collectively move forward on issues discussed in the last session while keeping the country's interest in mind.
With important legislations like the land bill, the GST bill and the real estate bill pending before Parliament, the government is seeking the support of all parties in their early passage.
The Monsoon Session that is likely to end on August 13, is expected to be a stormy affair with Congress and other parties giving indications to that effect.
Congress and other opposition parties will raise the demand the removal of Sushma Swaraj, Vasundhara Raje and Shivraj Singh Chouhan in the wake of their alleged involvement in Lalitgate and Vyapam scam.
"Of course, it is the responsibility of the government to run the House and we have to take the initiative for it, but this responsibility has to be shared by all.
"It is time to move forward. All of us have to collectively move forward. The country's interest is paramount. Certain issues discussed in the last session need to be taken forward," the Prime Minister said at the meeting.