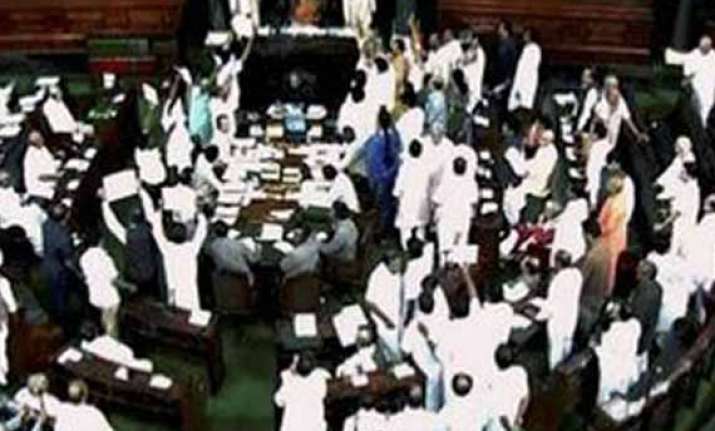 New Delhi: One the opening day of its last session, the Lok Sabha today unanimously condemned the murder of Arunachal Pradesh student Nido Taniam in Delhi's Lajpat Nagar, and vowed to provide protection to the people and children of North East in Delhi.
Lok Sabha Speaker Meira Kumar led the speakers in condemning the murder of Nido Taniam, saying a clear message should go from the House that it is one on the issue of providing security to the people of Northeast living in Delhi.
Even as Meira Kumar spoke, protagonists for United Andhra continued to shot slogans against creation of Telangana.
Leader of Opposition Sushma Swaraj said, this House should send the message that the people living on the banks of Ganga and Yamuna are as much Indians as those who live on the banks of Brahmaputra, though they may have different racial features.  
Sushma Swaraj condemned Delhi Police for its gross negligence in the matter and said, two Manipuri women were also thrashed by people in South Delhi's Kotla Mubarakpur.
"We should know that people living in Arunachal Pradesh are the guards of our frontier with China. They cant Bharat Mata Ki Jai on our border. The problem with them is there are no big educational institutions there, and their students come to Delhi for studies. "
Sushma Swaraj demanded that more hostels be built in Delhi both for students from North-East and those from Haryana, Punjab and other states, so that they can co-exist and understand each other's cultures.
Ninong Ering, minister of state for Minority Affairs,  said there should be no politics on such issues and such attacks should be universally condemned.
Janata Dal(United) leader Sharad Yadav said the entire House must condemn such attacks on Northeast students.