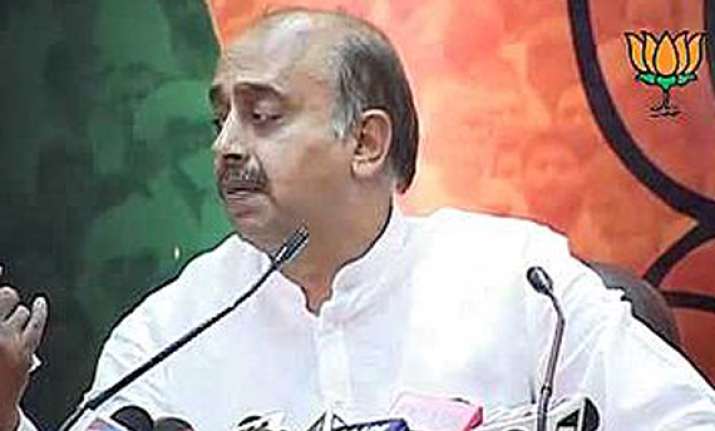 Jaipur, Jun 9: The BJP on Friday said over one lakh party workers will court arrest in Rajasthan on June 22 against the Union government's "failure to deal with inflation and petrol price hike."
"Under the nationwide call to launch a 'jail-bharo' agitation on June 22 by the party, we are confident that one lakh workers would court arrest in the state," BJP's national general secretary Vijay Goel told reporters here.
"The UPA government has failed on all fronts which has made the situation tough for the common man.
"Prime Minister Manmohan Singh is equally responsible for the rampant corruption and scams as he is heading the government," he said.
The protests over the UPA government failures would start in the state from tomorrow, he added.
Earlier in the day, Goel held a meeting with party members to finalise the strategy for the protest.
On the other hand, Leader of Opposition in state Assembly Vasundhara Raje accused the Gehlot government of neglecting issues of farmers.
Raje said in a statement that the farmers of the state are bound to face hard times due to anti farmer policies of the government.
"The government is not procuring wheat on MSP.  Incidents of suicides by farmers are increasing in the state but the government was not bothered. BJP workers in all the districts should now make programmes to show out power to the government," she said in a statement here.