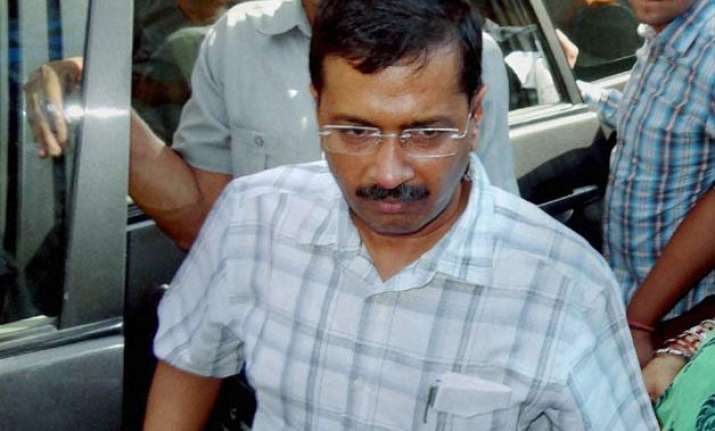 New Delhi: Two children, including a two-and-half-year-old, were brutally raped in the capital, a week after the grisly sexual assault on a minor, triggering outrage and a political slugfest between rival parties, with Chief Minister Arvind Kejriwal accusing the police of being a complete failure in providing security to women.
The two girl children are undergoing treatment at separate hospitals.
In the first case, the two-and-a-half-year-old girl was kidnapped by two motorcycle-borne men from a Ramlila event in west Delhis Nihal Vihar locality last night. She was later found in a park bleeding profusely and crying. No arrests have been made so far in the case.
In the second incident, a five-year-old girl was allegedly gangraped by a co-tenant and two of his associates at a slum cluster in east Delhis Anand Vihar area last evening. The girls parents are labourers and she was alone at home when the accused lured her to their accomodation just above the victims house.
As the incident came to light, the neighbours thrashed the three and handed them over to police. The accused have been identified as Prakash, Rewati and Sitaram.
Both the girls suffered severe injuries and are recovering in separate hospitals. These two rapes came a week after brutal rape of a four year-old girl in north west Delhis Keshavpuram area.
Condemning the rapes, Kejriwal hit out at Delhi police, saying it had "completely failed" to provide safety to the citizens, while urging PM Narendra Modi to "either act himself" or give AAP government the authority over law and order in the capital.
"PM sir, give control of delhi police to del govt for one year. If situation does not improve, take it back...Seeking time to meet LG n PM to discuss women safety in Delhi," he tweeted.
Kejriwal visited the hospitals where the victims are being treated and said his government has the requisite funds to take over the control of police and provide security.
Taking a grim view of the cases, he said, "Repeated rape of minors is shameful and worrying. Delhi Police has completely failed to provide safety. What is the PM and his LG doing?"
Kejriwal said Modi is "answerable" if he wants police to be under Centres control and requested him to meet Jung, who he said, was more keen on "interfering in the AAP governments work".
The BJP and Congress accused Kejriwal of engaging in "blame game" and "politicing" the issue by raking up the demand of handing over police to AAP government.
BJP's Delhi in-charge Shyam Jaju said, "Be it any small subject in Delhi, Kejriwal is doing politics of blame-game. He is not thinking that the people of Delhi has given him the mandate to run government."
Kejriwal took strong exception of Jaju's comment dubbing it as "shameful".
"Shyam Jaju says rape is a small incident? Shameful," Kejriwal tweeted, while AAP said the remarks were a manifestation of BJP's "anti-people stand".
Lambasting the Delhi Police, Kejriwal said, "Repeated rape of minors is shameful and worrying. The Delhi Police has completely failed to provide safety. What are the PM and his LG doing?"
Former Chief Minister Sheila Dikshit slammed Kejriwal for targeting Modi over the issue, saying it was not "expected" of him to put the onus on somebody else.
"The incident is very tragic and terribly shameful. I am pained and sorry. I don't think the solution to the problem lies in blaming everybody.
"I request Kejriwal to stop this blamegame and try and find a solution to these. Last time such an incident happened we had gone to the Home Minister and set up special courts for expeditious justice. The Home Minister looks after Delhi and not the Prime Minister," said Dikshit.
Chairperson of Delhi Commission for Women (DCW) Swati Maliwal, who visited the victims in hospitals, termed the incidents as "absolutely disgusting" and "shameful." "Woke up to 2 incidents of gangrape of a 2.5 year old n 5 year old. Bleeding not stopping for 2.5 year old," she tweeted.
"When will Delhi wake up? Till when will girls continue to be brutalised in the Indian capital. Gangrape of 2.5 year n 5 year old. Shameful," she said in another tweet.
Maliwal said there were "major shortcomings in the law and order" situation in Delhi and that the city government, Centre and the Lt Governor should work together to address them.