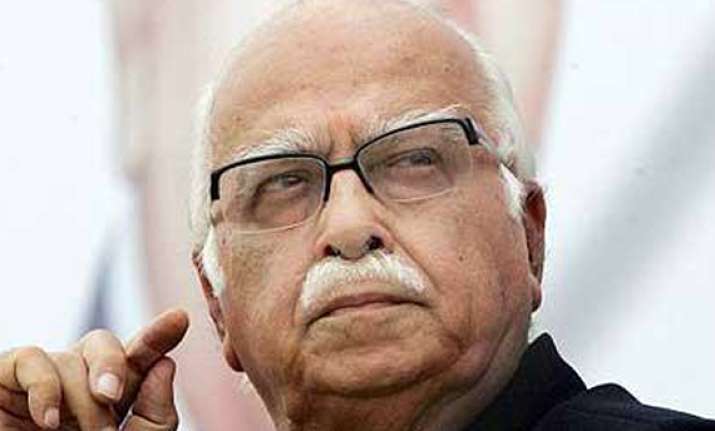 Bhubaneswar, Oct 25: BJP leader L K Advani's "silence" on corruption charges against the BJD government in Orissa has hurt the state unit even as party leader Aanat Kumar and others came down heavily on Chief Minister Naveen Patnaik.

"All of us expected Advaniji to speak a few words on the scams and scandals in Orissa government. Many leaders, including state BJP president Jual Oram, are hurt and worried over Advaniji's silence on Naveen Patnaik government," BJP's state vice-president Ashok Kumar Sahu told PTI over phone.

BJP Legislature Party Leader K V Singhdeo was also equally unhappy over Advani's silence on the alleged scams during BJD rule in the state, Sahu pointed out.

Oram and Singhdeo could not be contacted as they were accompanying Advani. "We will talk later," Singhdeo replied to a phone call.

The displeasure in the party's rank and file came to the fore after the BJP leader admitted at a press conference at Sambalpur that he deliberately chose not to speak against Naveen Patnaik.

"Till yesterday, BJP and BJD were allies but all of a sudden it was broken. However, when the issue of corruption comes, I perceive that my state unit (in Orissa) is unsparing against the government," Advani had told the reporters.

However, in a bid to pacify the agitated party leaders, Advani during his speech at Dhenkanal mentioned that the country would not take corruption easily - be it in Delhi or Dhenkanal. "We are against corruption and the battle is to wipe it out," he said.

BJP leader Anant Kumar was also highly critical of corruption in Orissa while addressing the public meeting at Angul, former minister Manmohan Samal said.