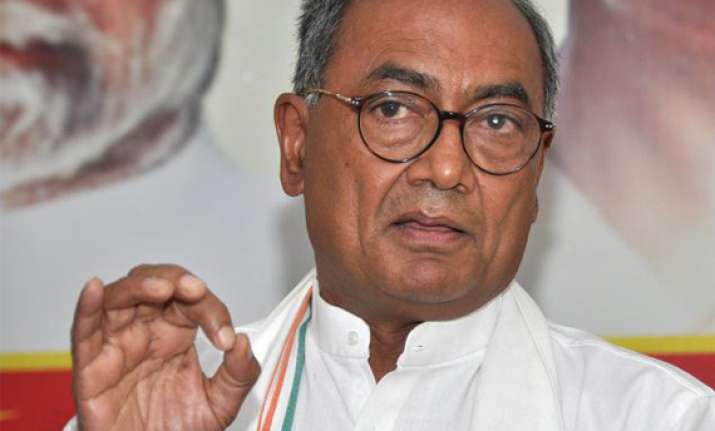 Bhopal: Congress general secretary Digvijay Singh today said the present state of affairs in BJP gave an impression that only their prime ministerial nominee Narendra Modi prevails over everything in the party.  
"The way in which things were happening in the BJP these days indicated that the party had no say and only what Narendra Modi wanted prevailed there," Digvijay told reporters during an informal chat at his residence here.  
When asked if Brahmins were being reportedly sidelined in the BJP, he alleged that not only Brahmins, but "all those who opposed Narendra Modi were being given short shrift."
The senior Congress leader also alleged that the BJP had no faith in Hindu religion but exploited it for political purposes.
"I am a devout Hindu but have never used religion for political purposes," he said, adding that the "BJP never accorded the status of God to Lord Rama but only accepted him as a 'Maryada Purush' (man of self control)."