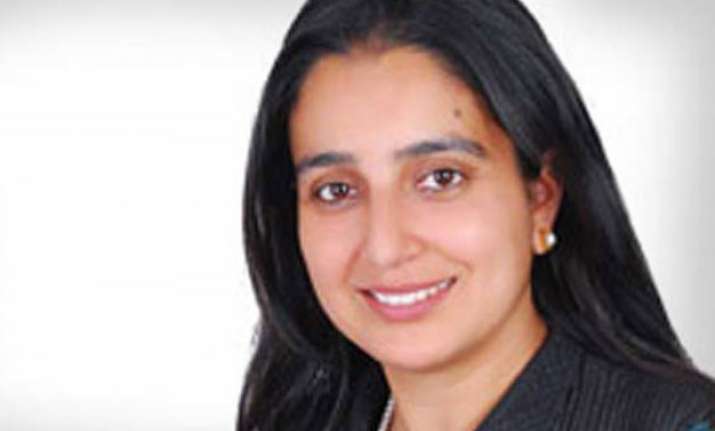 Gurgaon: Nisha Singh, an Aam Aadmi Party (AAP) councillor, was allegedly beaten up and dragged by hair before being arrested by the Gurgaon police on Friday for 'instigating' violence during a demolition drive at Fatehpur Jharsa village in Sector 47.
 The councillor and nine other women have been charged with rioting and attempted murder by the cops. AAP sources, however, said that Nisha was attacked for filming police action on her mobile phone.
Nisha was reportedly arrested despite severe injuries. Even the cop turned down her family's request for allowing the leader to visit hospital before taken into custody.
A day after her arrest, Singh was taken to the civil hospital after she complained of pain.
Nisha, who left her job in Google to join politics, has been in jail since her arrest during violent protests against demolition of slums by the Haryana Urban Development Authority on Friday. Singh was produced before a Duty Magistrate late on Saturday night after she was discharged from the hospital
Terming the police action as a ploy to take revenge, Singh's husband Bhupinder said, "She was imposed with seven charges including attempt to murder, rioting and explosion. This was done only to delay her bail process".
"Police is taking revenge against her as she stood by the villagers during the demolition drive" he claimed.
Witnesses allege brutality by the police and say several women, including Nisha, were beaten ruthlessly.
The arrest has become even more controversial after AAP's allegation that the police spared senior Congress leaders who were also among the protesters.
A social media campaign is being launched under the hashtag #ReleaseNisha and pressure groups like Clean Gurgaon, PureHearts, Gurgaon First, and independent bloggers have come out in support. She was reportedly produced before a magistrate late on Saturday night, before being sent to jail. Nisha, a graduate from the London School of Economics, joined AAP last year.