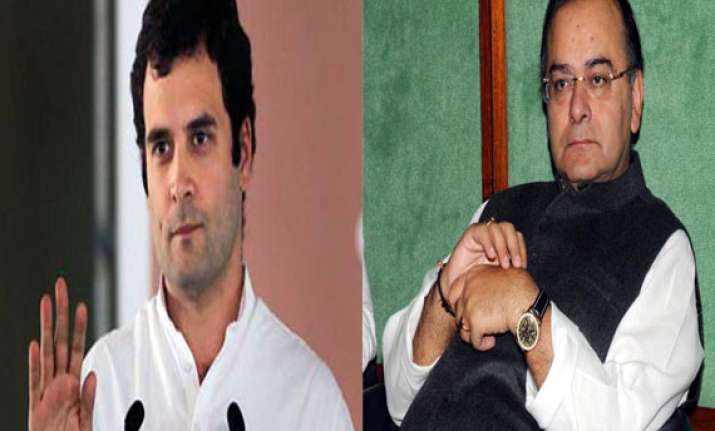 New Delhi: As the government today accepted the 'one-rank, one-pension' demand of the ex-servicemen, Rahul Gandhi hailed the announcement as "historic" while BJP accused UPA of "paying lip service" to the cause of defence personnel.
The Congress Vice-President, who had last week assured a delegation of ex-servicemen of his support to the demand, told reporters that "our forces are always ready to fight for the nation and people and it is our duty that we provide them all support.
"I thank the governmment, the Prime Minister and the Congress President for taking this historic step. Our government is fully behind them. They always stand behind the nation," he said.
Leader of the Opposition in Rajya Sabha Arun Jaitley, however, questioned the sincerity of the government, saying it had made similar promise earlier.