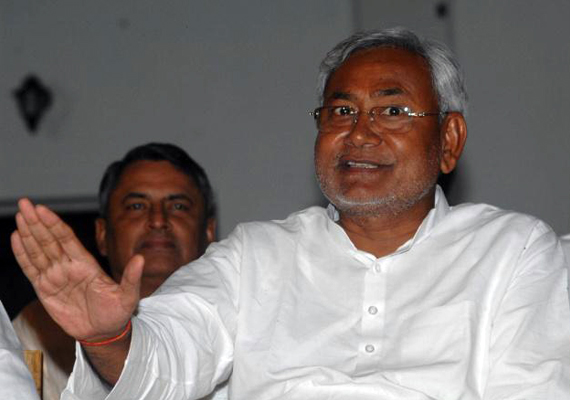 Patna, July 22: A day after a Bihar BJP legislator was suspended for anti-party activities, he sounded the rebellion bugle Monday, backing JD-U leader and Chief Minister Nitish Kumar instead of Narendra Modi as the next prime minister.
Legislator Amarnath Gami's move has brought out the rift in the Bihar BJP. And he is not alone in rooting for Nitish Kumar as the next prime minister. His call is being cheered on by  BJP legislators Rana Gangeshwar Singh and Vijay Kumar Mishra, who have questioned his suspension from the party.
The duo said Gami's suspension was "unfortunate" and there was "no internal democracy in the BJP".
Singh, BJP legislator from Mohiuddinnagar assembly seat in Samastipur district, said people of Bihar should vote for Nitish Kumar's led Janata Dal-United (JD-U) in the 2014 general elections to ensure at least 30 of the 40 Lok Sabha seat from the state.
"After that, no one can stop Nitish Kumar from becoming the next prime minister. It would a matter of pride for Bihar," Singh told IANS.
Singh said that as Nitish Kumar turned around Bihar, he would turn around the country for the better.
Mishra, BJP legislator from Jale assembly seat in Darbhanga, said he would support the party that helps him develop his constituency.
"For me, the party hardly matters. People want development, nothing less," he said.
BJP vice president C.P. Thakur admitted some party leaders were unhappy with the state party leadership.
After the JD-U dumped the BJP last month over Modi, speculations are rife that some BJP legislators may join the JD-U.