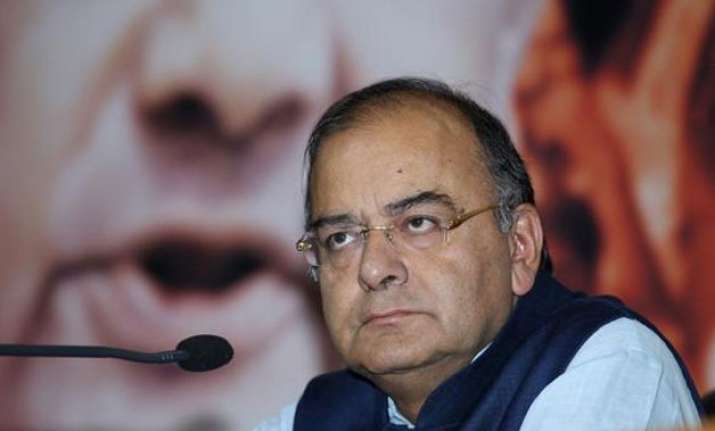 New Delhi: Asserting that economic progress cannot be a partisan issue, government tonight sought cooperation of the opposition to ensure that India achieves double-digit growth as it (rpt) it contended that "obstructionism" could only provide temporary "sadistic thrill".
Finance Minister Arun Jaitley rejected the charge of being pro-corporate and underlined that the country needs high growth for creation of jobs, addressing social issues and development of infrastructure.
He was replying to a debate in the Rajya Sabha on Appropriation Bill 2015-16, which was later approved by a voice vote, marking completion of the first phase of the budgetary exercise.
"India's growth rate is not NDA/UPA issue," Jaitley said, adding the country has a historic opportunity for growth and pleaded with the opposition not to "obstruct or delay" the reform process in "one way or the other".
"We need larger consensus on growth roadmap... Obstructionism can have a sadistic thrill, but that can only be temporary," he said.
Advocating the need for pushing reforms, he said, "Unless the economy grows at a faster pace... India's normal (growth) is 8-9 per cent and we are targeting a double-digit growth. Indian normal cannot be 4-5 per cent growth where you can barely pay salary and undertake essential expenditure."
His appeal came at a time when some key reform legislations like Land Acquisition Bill, Coal Bill and Mines and Minerals Bill are stuck in the House because of stiff opposition by some parties.