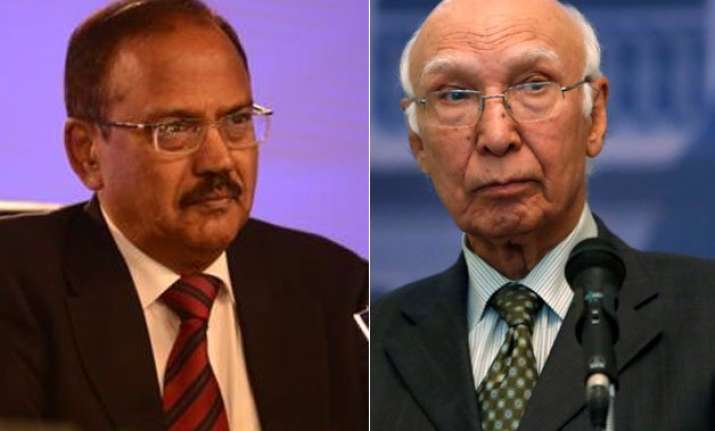 New Delhi: The NSA-level talks between India and Pakistan will take place despite Pakistani High Commission inviting Kashmiri separatist leaders to meet Sartaj Aziz.  
Aziz is coming here to hold talks with his Indian counterpart National Security Advisor Ajit Doval on Sunday.  
Sources said India would make its stand clear later today in the backdrop of reports that hardline Kashmiri separatist leader Syed Ali Shah Geelani will meet Aziz while other separatists leaders like Mirwaiz Umar Farooq were invited for the reception being held in Aziz's honour by the Pakistan mission.
Last year, India had unilaterally called off Foreign Secretary-level talks after the Pakistan High Commissioner here had held "consultations" with the Kashmiri separatist leaders on the eve of the FS-level meeting.
Meanwhile, moderate Hurriyat leader Mirwaiz Umar Farooq has confirmed that he will meet Pakistan NSA Sartaj Aziz in New Delhi on August 23 ahead of latter's scheduled talk with India's NSA Ajit Doval.