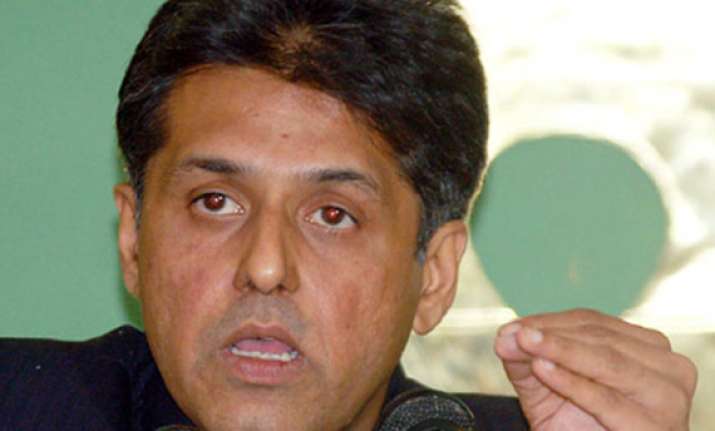 New Delhi: Information and Broadcasting Minister Manish Tewari today said he had opt out contest in coming Lok Sabha elections from Ludhiana constituency because his health.
"I have worked in that constituency for five years and because of health I would not be able to campaign as vigorously as is required.
Therefore, (I asked my party leadership) I may be permitted to stand down and somebody else may be fielded in my place.
In so far as I am concerned, it has come as a huge personal disappointment," Tewari said.