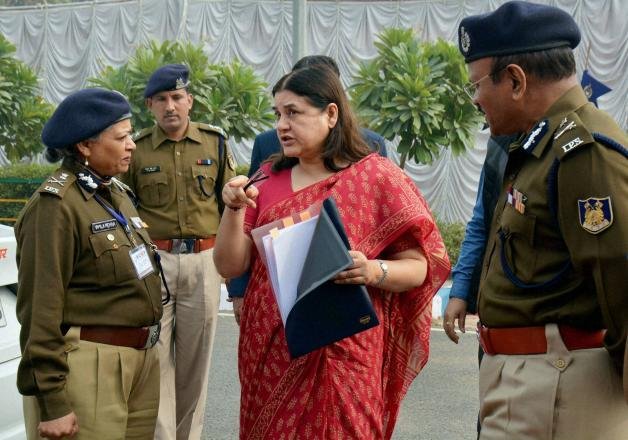 New Delhi: Women and Child Development Minister Maneka Gandhi on Saturday said the team of National Commission for Women has found no substantial evidence into the alleged gang-rape during the Jat agitation.
The Punjab and Haryana High Court had taken suo moto cognizance of media reports about the alleged gang-rape in Murthal. It had asked the Haryana government to submit its reply by tomorrow.
Meanwhile, Haryana Chief Minister Manohar Lal Khattar has appealed to the people to share information, if any, with the state police regarding the alleged incident. Talking to reporters at Panchkula after a function, Mr Khattar said, a special team has been formed and their mobile numbers have been circulated. He said, the guilty would not be spared.
Khattar, whose government faced wrath for alleged failure in containing arson and violence during Jat agitation, said a committee has been formed for receiving information about alleged rape or sexual assault with women.
"A special team has been formed and their mobile numbers have been given. If any complaint comes or any eyewitness provides any information, immediate action will be taken," he further said.
Haryana Police on Friday had set up a committee consisting of three women police officers, including a DIG, for receiving any complaint of rape of women in Murthal near Sonepat during the Jat agitation.
The women police officers are DIG Rajshree Singh, DSP Bharti Dabas and DSP Surinder Kaur. Haryana DGP Y P Singal on Friday, however, said police had not received any complaint regarding sexual assault yet but would act swiftly as and when any case was reported.