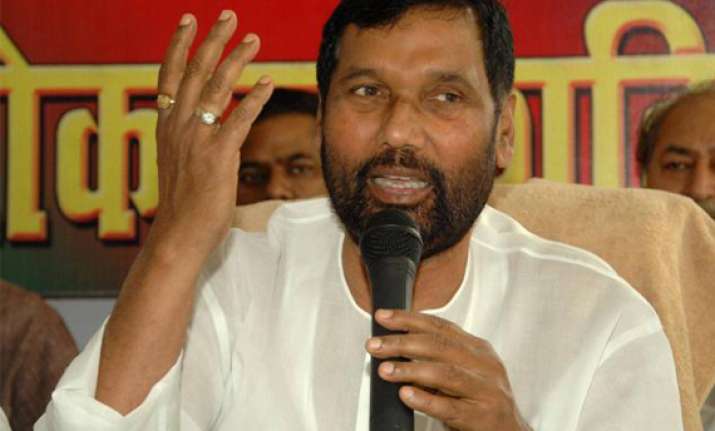 Patna: Even as the BJP goes ballistic over its manifesto, its ally LJP said nobody reads manifesto seriously as voters are influenced by "niyat" (intention) of its leader.
"Manifesto koi seriously nahi padta hai (nobody reads manifesto seriously)," LJP President Ramvilas Paswan said here.  
The LJP chief, who is a new ally of BJP in the NDA, said the leader's 'niyat' (intention) carries more conviction with the voters.
"Countrymen are convinced with the intention of the NDA," he said and claimed a "wave" was blowing across the country in favour of BJP Prime Ministerial candidate Narendra Modi.