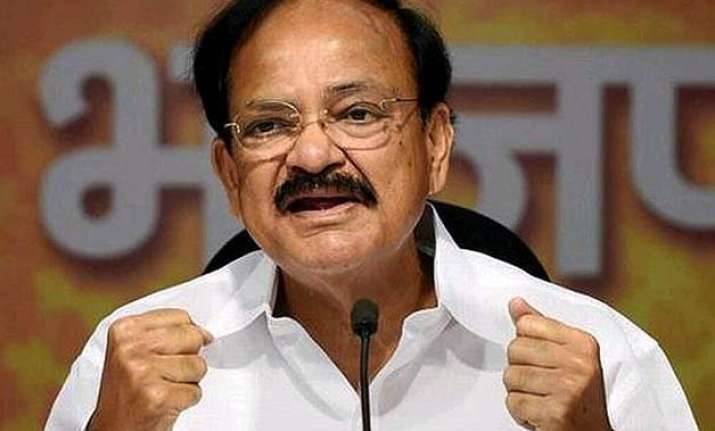 New Delhi: Parliamentary Affairs Minister M. Venkaiah Naidu Thursday said there was no question of central government going back on the ordinance concerning the land bill but it was open to meaningful suggestions.
In an interview to a news channel, Naidu said he was talking to opposition parties on the government's legislative agenda for the budget session that begins Feb 23.
The government's agenda includes replacing six ordinances with bills.
The Congress and several opposition parties are opposed to land ordinance that they claim has diluted the provisions of land acquisition law passed by the previous United Progressive Alliance government.
Asked about the contentious ordinance, Naidu said the government was firm on it.
"No question of going back on the ordinance. We have held consultations with state governments. If some meaningful suggestion comes, my government will see," he said.
Naidu did not make a specific comment on the possibility of the government going for a joint session if any of the bills is defeated in the Rajya Sabha where it does not have a majority as he appealed to the opposition parties to discuss all issues.
"People want governance. Please support us. If (they want to) oppose, no problem. Let there be constructive debate. I am not doubting them also," he said.