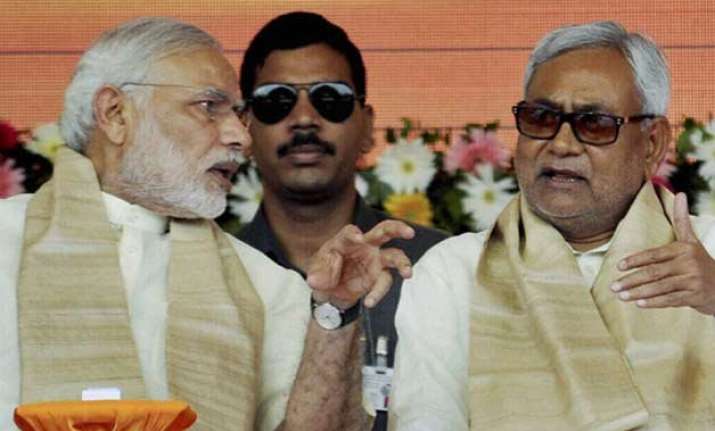 New Delhi: Bihar Chief Minister Nitish Kumar today reacted sharply to the remark made by Prime Minister Narendra Modi in which he had said there was some problem with JD (U) leader's DNA.
Kumar said his DNA is of Bihar so what Modi meant is that the DNA of people of Bihar is bad.
"Modi ji said my DNA is bad but I am the son of Bihar so my DNA is the same DNA of the people of Bihar," said Nitish Kumar.
"Now I leave it to the people of Bihar to decide on how would they answer someone who says their DNA is bad," added Bihar CM.
Earlier in the day PM Modi, kickstarting NDA's campaign for upcoming Bihar assembly elections, said "There seems to be some problem in his DNA because the DNA of democracy is not like that. In democracy, you give respect even to your political rivals," he said.
Nitish stopped Bihar's development just because he didn't like me: PM Modi in Muzaffarpur
He was commenting on the rivalry between Nitish and recently ousted Bihar CM Jitan Ram Manjhi.
Hitting out at Nitish, Modi said, "During the last elections, Kumar had said that if he was unable to provide electricity to entire Bihar, he would not come to ask for votes again in 2015...But have you got the electricity? It has not come. But he has come to ask for votes. He betrayed your trust."
Just few hours before the public rally in Muzaffarpur, Modi had shared dais with Nitish Kumar at a function where PM inaugurated a number of projects for Bihar.