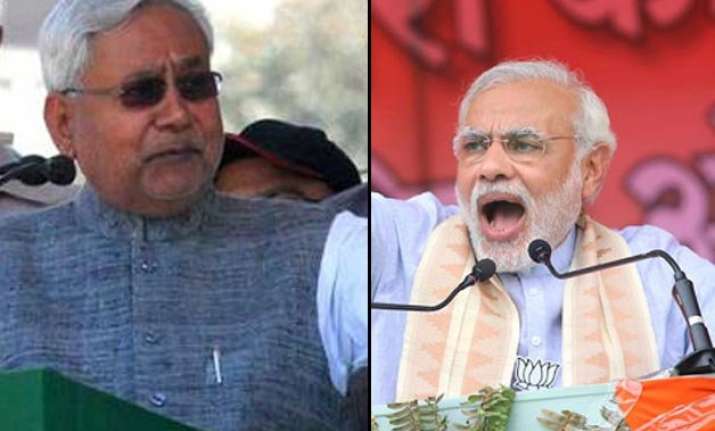 Patna: Attacked by Prime Minister Narendra Modi on the quota isue, Chief Minister Nitish Kumar today hit back accusing Modi of brazenly using "divisive language" and warned he may "lose" India in his "desperation" to win the "losing battle" of Bihar.
"Astonished at Modiji's brazen use of divisive language. In his desperation to win the losing battle of Bihar, I am afraid he might lose India," Kumar said in a tweet.
Though Kumar did not elaborate, his response came after Modi launched a stinging attack on him in his two rallies in which he said that the JD(U) leader in a speech in Parliament on August 24, 2005 had spoken about giving quota to a particular community, a reference to Muslims.
"Nitish had made his intentions clear way back on August 24, 2005. They lost cool when I alleged that they want to steal away 5 per cent of reservation from the quota given to SCs/STs/OBCs and EBCs and give to a particular community," Modi said today at an election rally in Gopalganj.