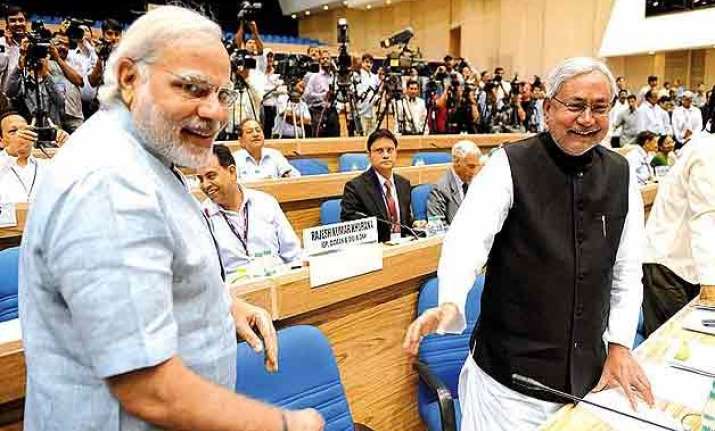 New Delhi: Bihar chief minister Nitish Kumar could formally have a meeting with Prime Minister Modi on March 26th.  It will be for the first time that the two leaders will meet since Nitish Kumar took over the charge of Bihar from Jitan Ram Manjhi.
PM Modi had convened a meeting of four state chief ministers which includes Harish Rawat from Uttrakhand, Akhilesh Yadav from Uttar Pradesh and Mamata Banerjee from West Bengal to discuss on various issues regarding Clean Ganga Mission.
Bihar Chief Minister Nitish Kumar has reportedly sought time from Narendra Modi to discuss the economic crisis that Bihar is facing.Earlier the two leaders had an informal meet on the occasion of Lalu Prasad's daughter wedding ceremony.