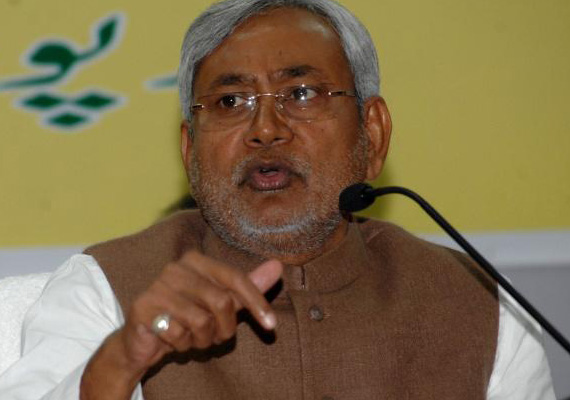 Patna, Jul 30: With BJP gunning for his head after the split, Bihar Chief Minister Nitish Kumar Monday said their anger against him was "misplaced" as they themselves were responsible for the break-up by breaching trust of alliance.
"Chor ki dari mein tinka (The wrong-doer protests the most)," Kumar told reporters describing BJP's protest against him as "misplaced and sans any logic."
"They (BJP) have no genuine issue against me as they themselves are responsible for the split in NDA. BJP in Bihar is raising non-political issues against me to hog the limelight in newspapers," Kumar said in his Assembly Chamber after the House was adjourned till recess over 23 children's death after eating poisonous midday meal in a Chhapra school.
He said the BJP was talking about collecting iron from people of Nalanda (Kumar's native district) for constructing a statue of "Iron man" Sardar Ballabh Bhai Patel.
"Nalanda has been known as a seat of learning since early days of history and not for iron mines," he said on a statement of his former deputy Sushil Kumar Modi at 'Viswaghat rally' at Nalanda last week.
On speculations about a tie-up between Congress and JD(U) after the split triggered by the former voting for the ruling party in trust vote, Kumar said "as of today there is no talk of alliance with any party."
JD(U) has started preparing to contest the 2014 Lok Sabha elections alone, he said.
Kumar, who severed ties with BJP after elevation of Narendra Modi as chief of its election panel, repeated that his party was forced to end ties after clearly seeing "writing on the wall" (Modi becoming PM candidate of BJP).
"What was the option left for us?" Kumar said, adding that JD(U)'s stand on the matter was known to BJP for over a year ago that it would walk out if Modi was projected as PM nominee.
Kumar blamed the saffron party for wasting a chance to oust Congress from power.