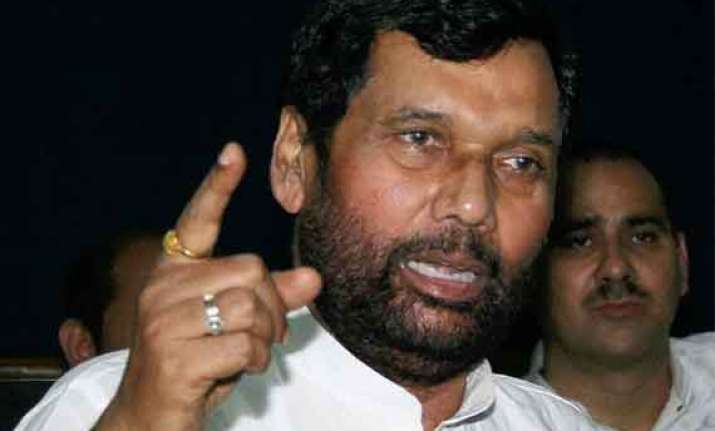 Patna: The Nitish Kumar government in Bihar will fall after the general election results are out, LJP leader Ram Vilas Paswan said Thursday.
Paswan, whose Lok Janshakti Party (LJP) allied with the Bharatiya Janata Party (BJP) just before the elections, said dozens of Nitish Kumar's legislators would desert him.
"It is certain that Nitish Kumar government would fall after the polls outcome and there will be a mid term-polls in the state by November this year," Paswan, who is upbeat over exit polls projection that show the BJP-led NDA emerging victorious in the Lok Sabha polls, told media persons here.
Paswan said his party's alliance with the BJP will last long in Bihar.
"LJP and BJP would together contest next assembly polls in the state and NDA will win a majority and would form the next government in Bihar," Paswan said.