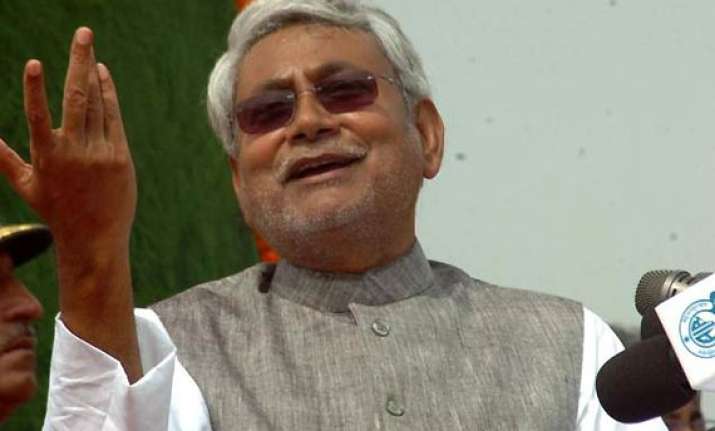 Patna, Nov 26: Bihar Youth Congress today flayed the report card presented by Nitish Kumar government for the sixth consecutve year yesterday saying it was aimed at "misleading and befooling" the people on all issues. 

"The report card is nothing but an eyewash and is also aimed at misleading and befooling the people on all issues", state YC president Lalan Kumar told reporters. 

Kumar held the ruling NDA responsible for the rampant corruption and accused it of ignoring the concerns of the people and failing to tackle the Maoists' menace and industrial progress.

Releasing "Janata Ka Report Card" in an apparent bid to counter the performance card, Kumar said it is nothing but just a "Dhong card (an eyewash) ... the people in general and Muslims in particular, have been cheated". 

What the people had witnessed during the past was only highlight of the chief minister's Report Card with photographs of Nitish Kumar in glossy paper almost on every page, he said.

Kumar said the state government had failed to fence even 10 percent of Muslim burial grounds numbering 15,000.

The youth congress leader regretted that the number of Muslim candidates clearing the BPSC examination had declined. 

The Congress leader said the UPA-1 government at the Centre, had sanctioned Rs 525 crore for Multi-Sectoral Development Programme in Muslim-dominated districts of Katihar, Araria, Purnia, Kishanganj, Darbhanga, Sitamarhi and East Champaran. But the Nitish government had spent only Rs 13.5 crore, he alleged.