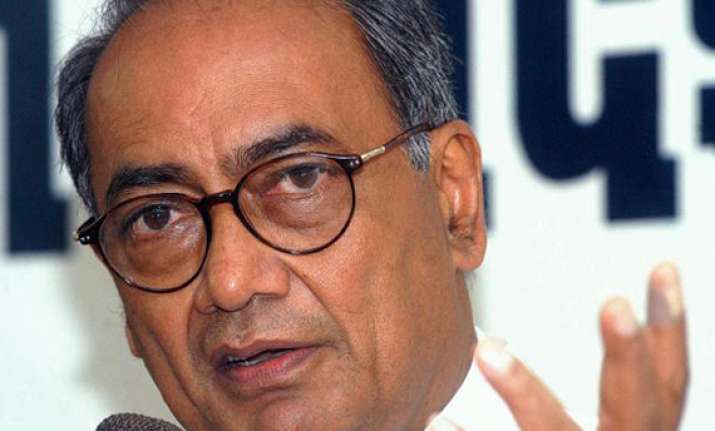 Bhopal, Dec 28:  Deprecating the electronic media over coverage of protests following the gangrape in Delhi, Congress General Secretary Digvijay Singh today said it was playing the roles of police station, prosecution and the judge.
"During the agitation following the gangrape of a girl in New Delhi, the electronic media has become the police station, the prosecution and even the judge," Digvijay told PTI.
After a policeman died during the agitation in the aftermath of the gangrape, the electronic media showed an eyewitness who claimed to have seen the security personnel falling down, he said.
The eyewitness was even shown saying that the policeman had not been hit by anything, the Congress leader said, adding that all this was not the job of the electronic media.
"I think all of us have become irrelevant and the nation should be left at the mercy of the electronic media who will run it," Singh said.
He said, however, in contrast, the print media "behaves responsibly" and does not go on and on about any particular story.