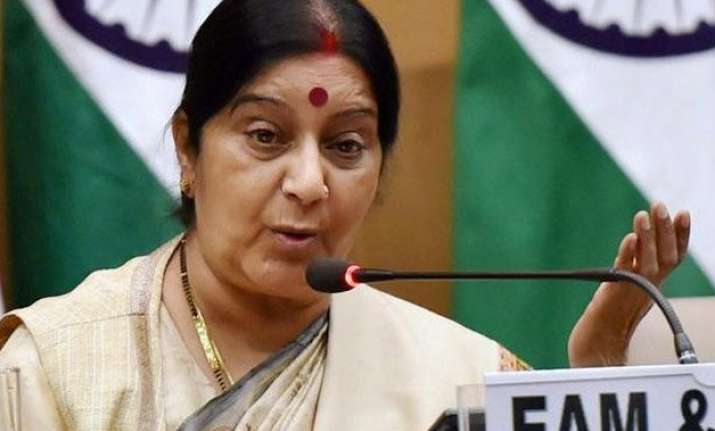 New Delhi: External Affairs Minister Sushma Swaraj today reiterated that she never requested or recommended travel documents for Lalit Modi, fugitive former Indian Premier League chief.
Responding to a series of questions posed to her on Twitter account, Swaraj said that she had left it on the British government to take a final call in this matter.
"I am saying this time and again that I never requested or recommended travel documents for Lalit Modi," she tweeted.
"I left this to the UK Government to decide under their own laws and regulations. And that is what they did," her second tweet reads.
She also rubbished the reports suggesting that she had called British MP Keith Vaz and asked him to handover the travel documents to Lalit Modi.
Swaraj once again expressed her readiness for a debate on the issue inside the Parliament but the Opposition parties are not allowing the Parliament to trasact business.
"As a Minister I am accountable to the Parliament. That is the only forum to inform the nation," she wrote.
"I accepted a debate on the very first day of the Parliament session. Congress members are not allowing a debate," she added.
First three day of the Monsoon Session of Parliament was washed out completely as Opposition continued to disrupt the proceedings over their demand of Swaraj's resignation.
Swaraj is at the centre of criticism ever since it was revealed that she had helped Lalit Modi last year to procure his travel documents in UK.